https://www.physicaltherapy.com/pt-ceus/course/neuroplasticity-in-degenerative-diseases-3055
This course consists of two, one hour courses on neuroplasticity in people with Parkinson's and Multiple Sclerosis. The purpose of the course regarding individuals with MS is to provide clinical guidance to Multiple Sclerosis rehabilitation specialists on how to utilize principles of neuroplasticity to improve clinical outcomes. An evidence-based approach will be utilized focusing on current research and its clinical implications. The purpose of the course regarding individuals with Parkinson's is to discuss the concept of "Neuroplasticity" versus "Neuroprotection" in the framework of Parkinson's Disease. Opportunities to affect potential change through clinical interventions in various settings will be discussed. This course is directly related to the practice of physical therapy and is therefore appropriate for the PT and PTA.
Course created on April 27, 2018
Preview Exam
On Demand
Course Type: Recorded Webinar
CEUs/Hours Offered: AK/2.0; AL/2.0; AR/2.0; AZ/2.0; CA/2.0; CO/2.0; CT/2.0; DE/2.0; FL/2.0; GA/2.0; HI/2.0; IA/2.0; IACET/0.2; ID/2.0; IL/2.0; IN/2.0; KS/2.0; KY/2.0 Category 2; MA/2.0; MD/0.2; ME/2.0; MI/2.0; MO/2.0; MS/2.0; MT/2.0; NC/2.0; ND/2.0; NE/2.0; NH/2.0; NY/2.0; OR/2.0; PA/2.0; RI/2.0; SC/2.0; SD/2.0; TN/2.0; TX/2.0; UT/2.0; VA/2.0; VT/2.0; WA/2.0; WI/2.0; WY/2.0

Learning Outcomes
The participant will be able to describe at least three potential strategies to provide intensity based treatments in home health care for the patient with Parkinson's disease.
The participant will be able identify three maladaptive movement patterns typical of people with Parkinson's disease.
The participant will be able to list at least three reasons for gait difficulties in persons with MS.
The participant will be able to outline at least three differences between fatigue and fatigability in persons with Multiple Sclerosis.
The participant will be able to identify at least two areas of MS which are an impediment to neuroplasticity.
Agenda
| | |
| --- | --- |
| 0-15 Minutes | Background, Review of learner outcomes, Defining Neuroplasticity |
| 15-30 Minutes | Neuroprotection in PD |
| 30-45 Minutes | Neuroplasticity in PD |
| 45-60 Minutes | Patient applications, Summary, Questions and Answers |
| 60-75 Minutes | Review of learner outcomes for MS segment, Disease of mobility & fatigue, Barrier to enhancing neuroplasticity in MS |
| 75-90 Minutes | Clinical Strategies to enhance neuroplasticity in persons with MS |
| 90-110 Minutes | Application if the "Kleim Principles" to clinical practices in MS |
| 110-120 Minutes | Summary, Q&A |
Reviews
960 Reviews
Presented By
Diane Huss

PT, DPT, NCS
Dr. Diane Huss, PT, DPT, NCS, CBFP, has been a board-certified Neurological Clinical Specialist by the American Board of Physical Therapy Specialties of the American Physical Therapy Association since 1997. She received her undergraduate degree in PT from the University of North Dakota in 1980, a master's degree in Adult Fitness with a minor in Higher Education from James Madison University in 1990, and her Doctorate in Physical Therapy from the University of Montana in 2010. Dr. Huss has been providing PT services in patients' homes through UVA-Continuum Home Health Care for the past 26 years having established the rehabilitation services program and serving as the Rehabilitation Manager for 18 years after which she continued to provide direct services in patients' homes while managing staff orientation and ongoing staff education in a senior PT capacity. Beginning in 2003, she concurrently served as the physical therapist consultant to the UVA functional neurology and neurosurgery teams that perform Deep Brain Stimulation, and MR Guided Focused Ultrasound. Dr. Huss continues to provide support for these teams in the areas of complex patient care and education, fall prevention, and balance rehabilitation, as well as selecting and conducting functional assessments and data management for clinical and research outcome measurement activities, co-authoring greater than fifteen journal publications with these teams.
Dr. Huss has extensive experience and expertise working with people with Parkinson's disease, Essential Tremor, and other neurological impairments including SCI as well as home health service delivery for all ages and diagnoses. Her focus of professionalism is the prevention of falls and maintenance of an active healthy lifestyle for people who are aging with and without a disability. Dr. Huss has been the director/co-author and/or consultant for a number of grant projects several of which were directed at detecting and avoiding falls in the home. She served as a member of the development team and remains a trainer for the APTA-Geriatrics Balance and Fall Prevention Credential Course Series and holds advanced training as a Credentialed Balance and Fall Prevention Professional. She presents CME programming throughout the country and has been a frequently invited speaker at chapter and national meetings of the APTA, the National Association of Home Care, Focused Ultrasound Foundation, and Movement Disorders Society.
---
More
Herb Karpatkin

PT, DSc, NCS, MSCS
Herb Karpatkin received his Masters degree in Physical Therapy from Boston University and a Doctorate in Neurology from Rocky Mountain University. He is a board-certified neurologic clinical specialist through the American Physical Therapy Association and a certified Multiple Sclerosis Clinical Specialist through the Consortium of Multiple Sclerosis Centers. He has held clinical posts at the Rusk Institute of Rehabilitation Medicine, Burke Rehabilitation Hospital, the International Multiple Sclerosis Management Practice, and academic posts in the physical therapy departments of Touro College and Hunter College. He is the recipient of the 2015 American Physical Therapy Association Award for Excellence in Neurologic Education. He has presented nationally on physical therapy and multiple sclerosis and has published articles on Multiple Sclerosis in the Journal of Neurologic Physical Therapy, Archives of Physical Medicine and Rehabilitation, International Journal of Multiple Sclerosis and Multiple Sclerosis International. His primary areas of research are aimed at understanding and developing interventions that result in improved mobility for persons with MS. He is currently a tenured associate professor of physical therapy at Hunter College, teaching courses in neurologic evaluation and intervention, psychosocial aspects of health care, and research design, as well as mentoring DPT students through the research process
---
More
Presenter Disclosure: The presenters received an honorarium for this course

Content Disclosure: This learning event does not focus exclusively on any specific product or service.


Course participation information
To ensure you are ready to participate, please complete our short Test Drive to prepare your computer to view the course.
Login and logout times will be recorded and documented.
Passing an online exam and completing a course evaluation will be required to earn continuing education credit.
Live Webinars allow presenter and participant interaction. The exam and course evaluation for these courses must be completed within 7 days of the event.
On-demand courses include texts, video and audio recordings of live webinars, and multimedia formats. The exam and course evaluation for on-demand courses must be completed within 30 days of course registration.
To participate in the course, complete the exam and course evaluation, and earn continuing education credit, you must be a PhysicalTherapy.com member. Participants must complete the entire course; partial credit is not allowed.
PhysicalTherapy.com is committed to ensuring accessibility to the widest possible audience. We are continually improving the user experience for everyone. If you have questions, requests, or would like to report an accessibility-related issue, please email accessibility@continued.com. We will review your request and respond in a timely manner.
Visit our Contact us page or give us a call if you have questions.
---
California
PhysicalTherapy.com is a recognized continuing competency approval agency for the Physical Therapy Board of California. This course is offered for 2.0 hours of continuing competency.
---

CE Broker
PhysicalTherapy.com is approved to report to CE Broker for PTs and PTAs licensed in the states of FL, GA, MS, SC and TN, CE Provider #: 50-14089. If you are a PT/PTA in one of these states, CE Broker may be of interest to you.
---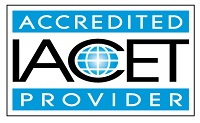 International Association for Continuing Education and Training
continued, LLC, DBA PhysicalTherapy.com, is accredited by the International Association for Continuing Education and Training (IACET). continued complies with the ANSI/IACET Standard, which is recognized internationally as a standard of excellence in instructional practices. As a result of this accreditation, continued is authorized to issue the IACET CEU. continued, LLC, is authorized by IACET to offer 0.2 CEUs for this program.
---
IL Physical Therapy Continuing Education Sponsor
PhysicalTherapy.com is an approved by the Illinois Department of Professional Regulation as a sponsor of continuing education for PTs/PTAs (Sponsor License #216000252). This course is offered for 2.0 hours (Intermediate level).
---
KPTA
This course is offered for 2.0 hours (Intermediate level, Category 2) by the Kentucky Physical Therapy Association (Provider #CS80-2012-KPTA).
---
Maryland
This course has been approved by the Maryland State Board of Physical Therapy Examiners for 0.2 CEUs.
---
New York
PhysicalTherapy.com is recognized by the New York State Education Department's State Board for Physical Therapy as an approved provider of physical therapy and physical therapist assistant continuing education.
---
Texas Physical Therapy Association
This course is offered for 2.0 hours (Intermediate level) by the Texas Physical Therapy Association. The assignment of Texas PT CCUs does not imply endorsement of specific course content, products, or clinical procedures by TPTA or TBPTE. The Texas Physical Therapy Association (TPTA) administers the CCAP on behalf of the Texas Board of Physical Therapy Examiners (Provider #2406033TX).
---
---
We recognize that state CE requirements are constantly changing. If you have any questions regarding our courses and your state requirements, please contact us at 866-782-6258 or contact Customer Service.