https://www.physicaltherapy.com/pt-ceus/course/neurodiversity-to-support-agency-and-4316
It is imperative for clinicians and educators to be aware of the neurodiversity movement in order to better support all human rights. This course discusses what neurodiversity is and the history of the movement, as well as the potential for trauma related to behavioral interventions. Case examples demonstrate how to apply a paradigm shift to clinical practice that seeks to accept and celebrate differences rather than mask them. This course is directly related to the practice of physical therapy and is therefore appropriate for the PT/PTA.
Course created on January 21, 2021
Preview Exam
On Demand
Course Type: Recorded Webinar
CEUs/Hours Offered: AK/1.0; AL/1.0; AR/1.0; AZ/1.0; CA/1.0; CO/1.0; CT/1.0; DC/1.0; DE/1.0; FL/1.0; GA/1.0; HI/1.0; IA/1.0; IACET/0.1; ID/1.0; IL/1.0; IN/1.0; KS/1.0; KY/1.0 Category 2; MA/1.0; ME/1.0; MI/1.0; MO/1.0; MS/1.0; MT/1.0; NC/1.0; ND/1.0; NE/1.0; NH/1.0; NY/1.0; OK/1.0; OR/1.0; PA/1.0; RI/1.0; SC/1.0; SD/1.0; TN/1.0; TX/1.0; UT/1.0; VA/1.0; VT/1.0; WA/1.0; WI/1.0; WY/1.0

Learning Outcomes
After this course, participants will be able to define neurodiversity.
After this course, participants will be able to explain why Applied Behavioral Analysis and other behavioral interventions are traumatic.
After this course, participants will be able to list three adjustments to clinical practice that will support agency and self-determination.
Agenda
| | |
| --- | --- |
| 0-5 Minutes | Introduction |
| 5-15 Minutes | Vocabulary and terminology, social model vs. medical model, identity first vs. person first language |
| 15-30 Minutes | Trauma: masking and ableism |
| 30-50 Minutes | Intervention models that support neurodiversity |
| 50-55 Minutes | Human rights |
| 55-60 Minutes | Summary, Q&A |
Reviews
386 Reviews
Presented By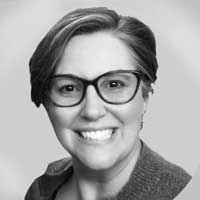 Joleen R. Fernald

PhD, CCC-SLP, BCS-CL
Joleen R. Fernald, PhD, CCC-SLP was awarded Board Specialty Recognition in Child Language from the American Speech-Language-Hearing Association. Dr. Jo follows Greenspan and Wieder's model, DIRFloortime® when working with children and families. She is the author of the "Comprehensive Guide to Selective Mutism" and has a special interest in the social-emotional development of young children and its impact on their speech and language skills. She co-founded a private school called REConnections Education Center in the Tampa Bay area of Florida which supports children with various individual differences.
---
More
Presenter Disclosure: Financial: Joleen Fernald was paid an honorarium for this presentation. Joleen is a Training Leader and Expert DIRFloortime provider and has a private speech-language pathology clinic. Non-financial: No relevant relationships to disclose.

Content Disclosure: This learning event does not focus exclusively on any specific product or service.


Course participation information
To ensure you are ready to participate, please complete our short Test Drive to prepare your computer to view the course.
Full attendance is required, and the times you log in and out will be recorded and documented. If you log in to a live webinar late or if you log out early, you may not be able to earn CEU.
Passing an online exam and completing a course evaluation will be required to earn continuing education credit.
Live Webinars allow presenter and participant interaction. The exam and course evaluation for these courses must be completed within 7 days of the event.
On-demand courses include texts, video and audio recordings of live webinars, and multimedia formats. The exam and course evaluation for on-demand courses must be completed within 30 days of course registration.
To participate in the course, complete the exam and course evaluation, and earn continuing education credit, you must be a PhysicalTherapy.com member. Participants must complete the entire course; partial credit is not allowed.
PhysicalTherapy.com is committed to ensuring accessibility to the widest possible audience. We are continually improving the user experience for everyone. If you have questions, requests, or would like to report an accessibility-related issue, please email accessibility@continued.com. We will review your request and respond in a timely manner.
Visit our Contact us page or give us a call if you have questions.
---
California
PhysicalTherapy.com is a recognized continuing competency approval agency for the Physical Therapy Board of California. This course is offered for 1.0 hours of continuing competency.
---
CE Broker
PhysicalTherapy.com is approved to report to CE Broker for PTs and PTAs licensed in the states of AR, FL, GA, KS, MI, MS, OK, SC and TN, CE Provider #: 50-14089. If you are a PT/PTA in one of these states, CE Broker may be of interest to you.
---
Washington D.C.
The District of Columbia Board of Physical Therapy (Board) has established that PhysicalTherapy.com is an approved continuing education provider for DC physical therapists and physical therapist assistants. Licensees must adhere to all other continuing education regulations of the Board, including those related to online courses and content.
---
International Association for Continuing Education and Training
continued, LLC, DBA PhysicalTherapy.com, is accredited by the International Association for Continuing Education and Training (IACET). continued complies with the ANSI/IACET Standard, which is recognized internationally as a standard of excellence in instructional practices. As a result of this accreditation, continued is authorized to issue the IACET CEU. continued, LLC, is authorized by IACET to offer 0.1 CEUs for this program.
---
IL Physical Therapy Continuing Education Sponsor
PhysicalTherapy.com is approved by the Illinois Department of Professional Regulation as a sponsor of continuing education for PTs/PTAs (Sponsor License #216000252). This course is offered for 1.0 hours (Intermediate level).
---
KPTA
This course is offered for 1.0 hours (Intermediate level, Category 2) by the Kentucky Physical Therapy Association (Provider #CS80-2012-KPTA).
---
New York
PhysicalTherapy.com is recognized by the New York State Education Department's State Board for Physical Therapy as an approved provider of physical therapy and physical therapist assistant continuing education.
---
Oklahoma
PhysicalTherapy.com is an Approved Provider by the Oklahoma State Board of Medical Licensure & Supervision for Physical Therapists, PT CE Provider BAP202310006. This course is offered for 1.0 hours of continuing education for Oklahoma PTs/PTAs.
---
Texas Physical Therapy Association
This course is offered for 1.0 hours (Intermediate level) by the Texas Physical Therapy Association. The assignment of Texas PT CCUs does not imply endorsement of specific course content, products, or clinical procedures by TPTA or TBPTE. The Texas Physical Therapy Association (TPTA) administers the CCAP on behalf of the Texas Board of Physical Therapy Examiners (Provider #2406033TX).
---
---
We recognize that state CE requirements are constantly changing. If you have any questions regarding our courses and your state requirements, please contact us at 866-782-6258 or contact Customer Service.