https://www.physicaltherapy.com/pt-ceus/course/to-win-authorization-and-influence-4417
Authorization denied. Are you tired of having your length of stay or your number of visits dictated by an impersonal algorithm, or an insurance reviewer that does not understand the "case" (person) that you are working with? Do you feel that you have lost control over your professional role and clinical decision-making about prognosis, intensity, and interventions? Are you experiencing burnout because of your battles with peer-to-peer reviews and forms? Finally, do you feel incapable and caught between payers, families, administrations, and policies - leaving you to blame for not advocating effectively enough for the people that you entered your profession to help and defend? Let's talk about how to win these battles, proactively, and restore your agency, trust, and peace.
Course created on June 29, 2022
Preview Exam
On Demand
Course Type: Recorded Webinar
CEUs/Hours Offered: AK/1.0; AL/1.0; AR/1.0; AZ/1.0; CA/1.0; CO/1.0; CT/1.0; DC/1.0; DE/1.0; FL/1.0; GA/1.0; HI/1.0; IA/1.0; IACET/0.1; ID/1.0; IL/1.0; IN/1.0; KS/1.0; KY/1.0 Category 2; MA/1.0; ME/1.0; MI/1.0; MO/1.0; MS/1.0; MT/1.0; NC/1.0; ND/1.0; NE/1.0; NH/1.0; NY/1.0; OK/1.0; OR/1.0; PA/1.0; RI/1.0; SC/1.0; SD/1.0; TN/1.0; TX/1.0; UT/1.0; VA/1.0; VT/1.0; WA/1.0; WI/1.0; WY/1.0

Learning Outcomes
After this course, participants will be able to list three examination strategies to position rehabilitation professionals for proactive insurance authorization.
After this course, participants will be able to describe two communication strategies that should be used in peer to peer (payer to reviewer) conversations over authorization.
After this course, participants will be able to describe the clinical decision making processes that govern treatment, patient education, and progress testing while providing care for persons with third party payment that is subject to managed care or utilization review.
Agenda
| | |
| --- | --- |
| 0-5 Minutes | Background, review of learning outcomes |
| 5-10 Minutes | Introduction to the trends and emergence of insurance authorization |
| 10-20 Minutes | The evolving methods of insurance decision making |
| 20-30 Minutes | The initial examination as a proactive tool in authorizations |
| 30-40 Minutes | Clinical decision making in treatment, patient education, and progress testing in managed care or utilization review |
| 40-55 Minutes | Communicating your case: EMR, verbal, and appeal letters |
| 55-60 Minutes | Summary, Q & A |
Reviews
136 Reviews
Presented By
Mike Studer

PT, DPT, MHS, NCS, CEEAA, CWT, CSST, FAPTA
Mike Studer, PT, DPT, MHS, NCS, CEEAA, CWT, CSST, FAPTA practices in Salem, Oregon. He has been a PT since 1991, and a board certified in neurologic PT in 1995, and a private practice owner since 2005. Dr. Studer has been an invited speaker covering 49 states, 9 countries, and 3 continents speaking on topics ranging from cognition and psychology in rehabilitation, aging, stroke, motor learning, motivation in rehabilitation, balance, dizziness, neuropathy, and Parkinson Disease. Dr. Studer is an adjunct professor at Oregon State University's DPT program in Bend, Oregon, where he leads the coursework on motor control and assists the national network of neurologic PT residencies (Neuroconsortium) as well. In 2011, Mike was recognized as Clinician of the Year in the Neurologic and (in 2014) the Geriatric Academies of the APTA. He received the highest honor available in PT in 2020, being distinguished as a Catherine Worthingham Fellow of the APTA in 2020, joining a group of under 300 persons at the time for the history of the profession. Mike's honors additionally reflect his service for Vice Presidency of the Academy of Neurologic PT, the Mercedes Weiss award for service to the Oregon chapter of APTA. He holds a trademark in dual task rehabilitation and has a patent pending on the same. Over his career, Mike has authored over 35 articles, 6 book chapters, and routinely has clinical research projects in affiliation with one of many universities. As a very fun and lighthearted note, Mike is the four-time and current WR holder for the fastest underwater treadmill marathon, a mark that was set most recently in January 2022.
---
More
Presenter Disclosure:
Financial disclosures: Mike Studer received an honorarium for this course.
Non-financial disclosures: Mike Studer has no non-financial disclosures.

Sponsor Disclosure: This Course is presented by PhysicalTherapy.com, a Continued site.

Content Disclosure: This learning event does not focus exclusively on any specific product or service.


Course participation information
To ensure you are ready to participate, please complete our short Test Drive to prepare your computer to view the course.
Login and logout times will be recorded and documented.
Passing an online exam and completing a course evaluation will be required to earn continuing education credit.
Live Webinars allow presenter and participant interaction. The exam and course evaluation for these courses must be completed within 7 days of the event.
On-demand courses include texts, video and audio recordings of live webinars, and multimedia formats. The exam and course evaluation for on-demand courses must be completed within 30 days of course registration.
To participate in the course, complete the exam and course evaluation, and earn continuing education credit, you must be a PhysicalTherapy.com member. Participants must complete the entire course; partial credit is not allowed.
PhysicalTherapy.com is committed to ensuring accessibility to the widest possible audience. We are continually improving the user experience for everyone. If you have questions, requests, or would like to report an accessibility-related issue, please email accessibility@continued.com. We will review your request and respond in a timely manner.
Visit our Contact us page or give us a call if you have questions.
---
California
PhysicalTherapy.com is a recognized continuing competency approval agency for the Physical Therapy Board of California. This course is offered for 1.0 hours of continuing competency.
---

CE Broker
PhysicalTherapy.com is approved to report to CE Broker for PTs and PTAs licensed in the states of FL, GA, MS, SC and TN, CE Provider #: 50-14089. If you are a PT/PTA in one of these states, CE Broker may be of interest to you.
---
Washington D.C.
The District of Columbia Board of Physical Therapy (Board) has established that PhysicalTherapy.com is an approved continuing education provider for DC physical therapists and physical therapist assistants. Licensees must adhere to all other continuing education regulations of the Board, including those related to online courses and content.
---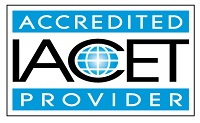 International Association for Continuing Education and Training
continued, LLC, DBA PhysicalTherapy.com, is accredited by the International Association for Continuing Education and Training (IACET). continued complies with the ANSI/IACET Standard, which is recognized internationally as a standard of excellence in instructional practices. As a result of this accreditation, continued is authorized to issue the IACET CEU. continued, LLC, is authorized by IACET to offer 0.1 CEUs for this program.
---
IL Physical Therapy Continuing Education Sponsor
PhysicalTherapy.com is an approved by the Illinois Department of Professional Regulation as a sponsor of continuing education for PTs/PTAs (Sponsor License #216000252). This course is offered for 1.0 hours (Advanced level).
---
KPTA
This course is offered for 1.0 hours (Advanced level, Category 2) by the Kentucky Physical Therapy Association (Provider #CS80-2012-KPTA).
---
New York
PhysicalTherapy.com is recognized by the New York State Education Department's State Board for Physical Therapy as an approved provider of physical therapy and physical therapist assistant continuing education.
---
Oklahoma
PhysicalTherapy.com is an Approved Provider by the Oklahoma State Board of Medical Licensure & Supervision for Physical Therapists, PT CE Provider BAP202310006. This course is offered for 1 hours of continuing education for Oklahoma PTs/PTAs.
---
Texas Physical Therapy Association
This course is offered for 1.0 hours (Advanced level) by the Texas Physical Therapy Association. The assignment of Texas PT CCUs does not imply endorsement of specific course content, products, or clinical procedures by TPTA or TBPTE. The Texas Physical Therapy Association (TPTA) administers the CCAP on behalf of the Texas Board of Physical Therapy Examiners (Provider #2406033TX).
---
---
We recognize that state CE requirements are constantly changing. If you have any questions regarding our courses and your state requirements, please contact us at 866-782-6258 or contact Customer Service.