https://www.physicaltherapy.com/pt-ceus/course/physical-therapy-practice-in-home-4719
This course covers a variety of topics, including home environments, reimbursement, regulation, OASIS data collection, quality/satisfaction reporting, clinical interventions, problem-solving, benefits/challenges, technology advances, and case studies. Participants can expect to become well-informed of home health clinical practice and better understand ways to utilize a top-of-license approach to working in the home health environment.
This course is part of our 2023 Home Health Friday Summer Series.
Course created on August 25, 2023
Preview Exam
On Demand
Course Type: Recorded Webinar
CEUs/Hours Offered: AK/2.0; AL/2.0; AR/2.0; AZ/2.0; CA/2.0; CO/2.0; CT/2.0; DC/2.0; DE/2.0; FL/2.0; GA/2.0; HI/2.0; IA/2.0; IACET/0.2; ID/2.0; IL/2.0; IN/2.0; KS/2.0; KY/2.0 Category 2; MA/2.0; ME/2.0; MI/2.0; MO/2.0; MS/2.0; MT/2.0; NC/2.0; ND/2.0; NE/2.0; NH/2.0; NY/2.0; OK/2.0; OR/2.0; PA/2.0; RI/2.0; SC/2.0; SD/2.0; TN/2.0; TX/2.0; UT/2.0; VA/2.0; VT/2.0; WA/2.0; WI/2.0; WY/2.0

Learning Outcomes
After this course, participants will be able to identify the value of physical therapy as a part of the interdisciplinary home care team.
After this course, participants will be able to list various regulatory and reimbursement factors impacting home care practice.
After this course, participants will be able to define challenges posed to therapists practicing in the home care setting.
After this course, participants will be able to identify how varied demographic and intellectual differences are managed in the provision of physical therapy in the home care setting.
After this course, participants will be able to describe how technological advances have impacted home care practice.
Agenda
| | |
| --- | --- |
| 0-15 Minutes | Background and review of learning outcomes |
| 15-30 Minutes | Patient populations, demographics, qualifications |
| 30-45 Minutes | Payment |
| 45-60 Minutes | Quality, patient satisfaction, public reporting |
| 60-90 Minutes | Home health PT practice, benefits, challenges |
| 90-105 Minutes | Case study |
| 105-115 Minutes | Technology and advances |
| 115-120 Minutes | Summary, Q&A |
Reviews
873 Reviews
Presented By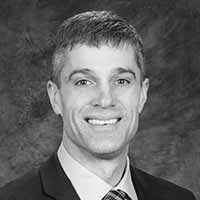 Chris Chimenti

MSPT
Chris Chimenti earned his Masters of Science in Physical Therapy degree from Slippery Rock University in 1997. He is currently employed as the Senior Director of Clinical Innovation at HCR Home Care, a Rochester-based certified home health care agency operating across Upstate New York State. He has over 23 years of experience in the home health setting and is an accomplished speaker at both regional and national conferences on the topics of home health practice and regulation, clinical research, student affiliation, care redesign, and joint replacement rehabilitation. Chris has conducted a number of studies throughout his career across a variety of special interest areas, including fall prevention, Parkinson's Disease management, evidence-based standardized measures, pain assessment, sepsis screening, total knee replacement rehabilitation, and home health response to the COVID-19 pandemic. Chris has served APTA Home Health in a variety of leadership roles, including Research Committee Chair, Treasurer, and Vice President.
---
More
Presenter Disclosure: Non-financial disclosures: none. Financial disclosures: Chris Chimenti received an honorarium for presenting this course.

Sponsor Disclosure: This Course is presented by PhysicalTherapy.com, a Continued site.

Content Disclosure: This learning event does not focus exclusively on any specific product or service.


Course participation information
To ensure you are ready to participate, please complete our short Test Drive to prepare your computer to view the course.
Full attendance is required, and the times you log in and out will be recorded and documented. If you log in to a live webinar late or if you log out early, you may not be able to earn CE credit.
Passing an online exam and completing a course evaluation will be required to earn continuing education credit.
Live Webinars allow presenter and participant interaction. The exam and course evaluation for these courses must be completed within 7 days of the event.
On-demand courses include texts, video and audio recordings of live webinars, and multimedia formats. The exam and course evaluation for on-demand courses must be completed within 30 days of course registration.
To participate in the course, complete the exam and course evaluation, and earn continuing education credit, you must be a PhysicalTherapy.com member. Participants must complete the entire course; partial credit is not allowed.
PhysicalTherapy.com is committed to ensuring accessibility to the widest possible audience. We are continually improving the user experience for everyone. If you have questions, requests, or would like to report an accessibility-related issue, please email accessibility@continued.com. We will review your request and respond in a timely manner.
Visit our Contact us page or give us a call if you have questions.
---
California
PhysicalTherapy.com is a recognized continuing competency approval agency for the Physical Therapy Board of California. This course is offered for 2.0 hours of continuing competency.
---
CE Broker
PhysicalTherapy.com is approved to report to CE Broker for PTs and PTAs licensed in the states of FL, GA, MS, SC and TN, CE Provider #: 50-14089. If you are a PT/PTA in one of these states, CE Broker may be of interest to you.
---
Washington D.C.
The District of Columbia Board of Physical Therapy (Board) has established that PhysicalTherapy.com is an approved continuing education provider for DC physical therapists and physical therapist assistants. Licensees must adhere to all other continuing education regulations of the Board, including those related to online courses and content.
---
International Association for Continuing Education and Training
continued, LLC, DBA PhysicalTherapy.com, is accredited by the International Association for Continuing Education and Training (IACET). continued complies with the ANSI/IACET Standard, which is recognized internationally as a standard of excellence in instructional practices. As a result of this accreditation, continued is authorized to issue the IACET CEU. continued, LLC, is authorized by IACET to offer 0.2 CEUs for this program.
---
IL Physical Therapy Continuing Education Sponsor
PhysicalTherapy.com is approved by the Illinois Department of Professional Regulation as a sponsor of continuing education for PTs/PTAs (Sponsor License #216000252). This course is offered for 2.0 hours (Introductory level).
---
KPTA
This course is offered for 2.0 hours (Introductory level, Category 2) by the Kentucky Physical Therapy Association (Provider #CS80-2012-KPTA).
---
New York
PhysicalTherapy.com is recognized by the New York State Education Department's State Board for Physical Therapy as an approved provider of physical therapy and physical therapist assistant continuing education.
---
Oklahoma
PhysicalTherapy.com is an Approved Provider by the Oklahoma State Board of Medical Licensure & Supervision for Physical Therapists, PT CE Provider BAP202310006. This course is offered for 2 hours of continuing education for Oklahoma PTs/PTAs.
---
Texas Physical Therapy Association
This course is offered for 2.0 hours (Introductory level) by the Texas Physical Therapy Association. The assignment of Texas PT CCUs does not imply endorsement of specific course content, products, or clinical procedures by TPTA or TBPTE. The Texas Physical Therapy Association (TPTA) administers the CCAP on behalf of the Texas Board of Physical Therapy Examiners (Provider #2406033TX).
---
---
We recognize that state CE requirements are constantly changing. If you have any questions regarding our courses and your state requirements, please contact us at 866-782-6258 or contact Customer Service.