https://www.physicaltherapy.com/pt-ceus/course/hospice-101-4731
This introduction to hospice and end of life care for physical therapists covers the hospice benefit. Emphasis is placed on the role of physical therapists in hospice and how physical therapy can obtain a "seat at the table" with patients on hospice care.
This course is part of our 2023 Home Health Friday Summer Series.
Course created on September 1, 2023
Preview Exam
On Demand
Course Type: Recorded Webinar
CEUs/Hours Offered: AK/2.0; AL/2.0; AR/2.0; AZ/2.0; CA/2.0; CO/2.0; CT/2.0; DC/2.0; DE/2.0; FL/2.0; GA/2.0; HI/2.0; IA/2.0; IACET/0.2; ID/2.0; IL/2.0; IN/2.0; KS/2.0; KY/2.0 Category 2; MA/2.0; ME/2.0; MI/2.0; MO/2.0; MS/2.0; MT/2.0; NC/2.0; ND/2.0; NE/2.0; NH/2.0; NY/2.0; OK/2.0; OR/2.0; PA/2.0; RI/2.0; SC/2.0; SD/2.0; TN/2.0; TX/2.0; UT/2.0; VA/2.0; VT/2.0; WA/2.0; WI/2.0; WY/2.0

Learning Outcomes
After this course, participants will be able to define the hospice Medicare benefit.
After this course, participants will be able to discuss the role of physical therapy in hospice.
After this course, participants will be able to differentiate referral indicators for physical therapy.
After this course, participants will be able to develop a physical therapy treatment plan for a patient on hospice.
Agenda
| | |
| --- | --- |
| 0-15 Minutes | Background, review of learning outcomes |
| 15-30 Minutes | Define Hospice, Outline CMS guidelines, Myths, Traditional view of physical therapy, Reimbursement, Relate back to PDGM, History of limited PT involvement in hospice services |
| 30-60 Minutes | Referral source engagement, Role of the therapist, Referral indicators, Marketing, Educating agency, IDT attendants, Tying services to publicly reported outcomes, Educating colleagues, Engaging the treatment team, The right therapist, and Finding the spark. |
| 60-100 Minutes | Goal Setting and Treatment: Motivational interviewing, Tying goals to function, Decrease pain, Increase the quality of life, Decrease falls, Decrease caregiver anxiety, Principles of overload while balancing energy conservation, FUNCTION. Outside the "traditional" Physical Therapy, Reflective listening, Caregiver relief, Recognition/documentation of decline |
| 100-115 Minutes | Case Examples |
| 115-120 Minutes | Summary, Q & A |
Reviews
785 Reviews
Presented By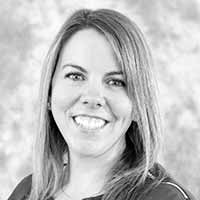 Emily Henneman

PT, DPT
Emily Henneman, PT, DPT, is currently an Assistant Professor in the Department of Physical Therapy at South College. She is also the Assistant Director of Clinical Education. Dr. Henneman received her Physical Therapy degree from the University of Minnesota and holds a Bachelor of Science in Psychology from the University of North Dakota. Her clinical background includes working with the geriatric population in the home health and hospice setting in both a clinician and supervisory role. Dr. Henneman is actively involved in the Home Health Section of the APTA as well as a member of the Academy of Geriatric Physical Therapy section and the Academy of Physical Therapy Education section.
---
More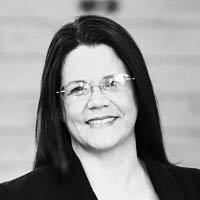 Trisha Salome

PT, DPT
Trisha Salome, PT, DPT, is currently a Service Line Director for Penn Highlands Healthcare in Pennsylvania. Dr. Salome earned her doctorate in physical therapy from Saint Francis University, where she also received her Bachelor of Science in health sciences. She has spent her entire career working for nonprofits with notable works in pediatrics, home health, hospice, leadership development, clinical documentation, community programs, and operational efficiency. Previously she has represented her profession in elected and appointed positions in the APTA and has presented Hospice education nationally at CSM.
---
More
Presenter Disclosure: Non-financial disclosures: none. Financial disclosures: Emily Henneman and Trisha Salome received an honorarium for presenting this course.

Sponsor Disclosure: This Course is presented by PhysicalTherapy.com, a Continued site.

Content Disclosure: This learning event does not focus exclusively on any specific product or service.


Course participation information
To ensure you are ready to participate, please complete our short Test Drive to prepare your computer to view the course.
Full attendance is required, and the times you log in and out will be recorded and documented. If you log in to a live webinar late or if you log out early, you may not be able to earn CE credit.
Passing an online exam and completing a course evaluation will be required to earn continuing education credit.
Live Webinars allow presenter and participant interaction. The exam and course evaluation for these courses must be completed within 7 days of the event.
On-demand courses include texts, video and audio recordings of live webinars, and multimedia formats. The exam and course evaluation for on-demand courses must be completed within 30 days of course registration.
To participate in the course, complete the exam and course evaluation, and earn continuing education credit, you must be a PhysicalTherapy.com member. Participants must complete the entire course; partial credit is not allowed.
PhysicalTherapy.com is committed to ensuring accessibility to the widest possible audience. We are continually improving the user experience for everyone. If you have questions, requests, or would like to report an accessibility-related issue, please email accessibility@continued.com. We will review your request and respond in a timely manner.
Visit our Contact us page or give us a call if you have questions.
---
California
PhysicalTherapy.com is a recognized continuing competency approval agency for the Physical Therapy Board of California. This course is offered for 2.0 hours of continuing competency.
---
CE Broker
PhysicalTherapy.com is approved to report to CE Broker for PTs and PTAs licensed in the states of FL, GA, MS, SC and TN, CE Provider #: 50-14089. If you are a PT/PTA in one of these states, CE Broker may be of interest to you.
---
Washington D.C.
The District of Columbia Board of Physical Therapy (Board) has established that PhysicalTherapy.com is an approved continuing education provider for DC physical therapists and physical therapist assistants. Licensees must adhere to all other continuing education regulations of the Board, including those related to online courses and content.
---
International Association for Continuing Education and Training
continued, LLC, DBA PhysicalTherapy.com, is accredited by the International Association for Continuing Education and Training (IACET). continued complies with the ANSI/IACET Standard, which is recognized internationally as a standard of excellence in instructional practices. As a result of this accreditation, continued is authorized to issue the IACET CEU. continued, LLC, is authorized by IACET to offer 0.2 CEUs for this program.
---
IL Physical Therapy Continuing Education Sponsor
PhysicalTherapy.com is approved by the Illinois Department of Professional Regulation as a sponsor of continuing education for PTs/PTAs (Sponsor License #216000252). This course is offered for 2.0 hours (Introductory level).
---
KPTA
This course is offered for 2.0 hours (Introductory level, Category 2) by the Kentucky Physical Therapy Association (Provider #CS80-2012-KPTA).
---
New York
PhysicalTherapy.com is recognized by the New York State Education Department's State Board for Physical Therapy as an approved provider of physical therapy and physical therapist assistant continuing education.
---
Oklahoma
PhysicalTherapy.com is an Approved Provider by the Oklahoma State Board of Medical Licensure & Supervision for Physical Therapists, PT CE Provider BAP202310006. This course is offered for 2 hours of continuing education for Oklahoma PTs/PTAs.
---
Texas Physical Therapy Association
This course is offered for 2.0 hours (Introductory level) by the Texas Physical Therapy Association. The assignment of Texas PT CCUs does not imply endorsement of specific course content, products, or clinical procedures by TPTA or TBPTE. The Texas Physical Therapy Association (TPTA) administers the CCAP on behalf of the Texas Board of Physical Therapy Examiners (Provider #2406033TX).
---
---
We recognize that state CE requirements are constantly changing. If you have any questions regarding our courses and your state requirements, please contact us at 866-782-6258 or contact Customer Service.