What We Are Covering
Seating system categories
Primary surfaces
Secondary support components
Seating materials
We are going to dive into various categories of seating systems that are used on wheelchair bases. We will also discuss primary support surfaces, secondary support components and then wrap up with seating materials.
Before Looking At Products
Mat Assessment
Identify client parameters prior to matching that to product features
We have so many products available to us. It is tempting to skip over the mat assessment. It takes time, and it is easy to start pulling things out. However, it is important to start with a thorough assessment before we start using specific products. A mat assessment helps us to narrow down the features the client really needs. An example of a mat assessment is shown in Figure 1.
Figure 1. A young client lying on a mat in preparation for a mat evaluation.
There is a separate course on the mat evaluation on OccupationalTherapy.com that you are welcome to view. In this course, we identify the client parameters to match this to specific products.
Seating System Categories
Seating Systems
Seating systems can be comprised of "off the shelf" components or custom ordered
Each seat, back, and secondary support can be linear or contoured
Seating systems may be "off-the-shelf," meaning that there are not a lot of modifications available. It might meet someone's needs quite well. Or, you may have to order something custom to specifically match a person's unique shape. Each seat, back, and secondary support, like those lateral trunk supports or hip guides, can be linear (flat surfaces) or have a contour to them.
Positioning Systems
Off-the-shelf cushions
Off-the-shelf backs
Planar or Linear
Aggressively Contoured
Molded
Positioning systems fall into these categories. There are off-the-shelf cushions. These come in different dimensions. Some of these have a little more available modifications than others. There are also off-the-shelf backs, planar or linear flat surfaces, aggressively contoured options, and molded seats.
Cushions
Clinical Indicators
Clinical indicators for off the shelf cushions vs. other seating options

Removable for folding (side to side or back folding down)
Can use on multiple mobility bases (i.e. MWC and PWC)
Can use on other seating surfaces (i.e. airplane seat)
Ease of care of the cushion
There are clinical indicators of a cushion as opposed to other seating options (Figure 2).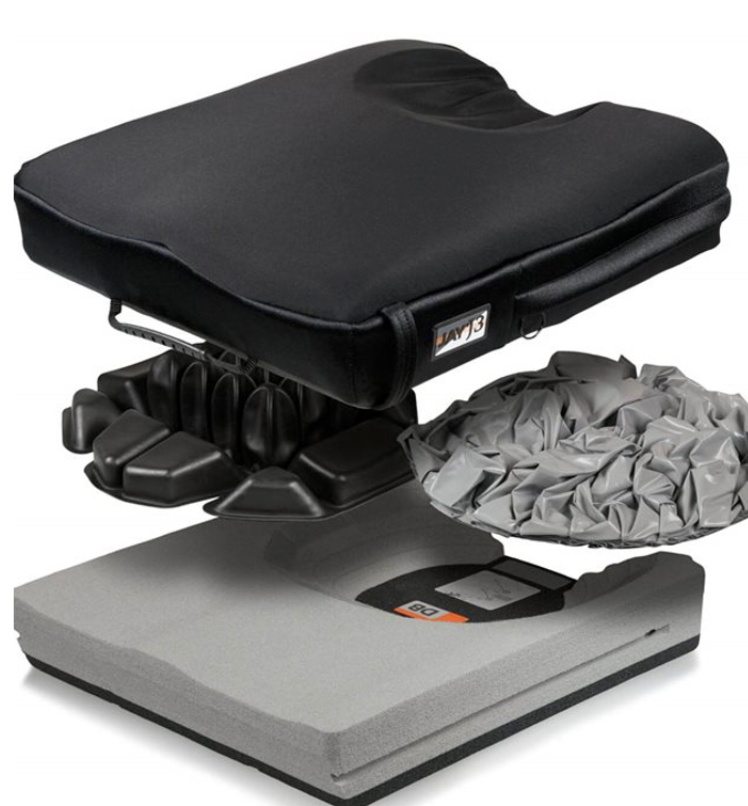 Figure 2. Different cushion components (Sunrise Medical Jay J3).
This is the seating surface underneath the client. Cushions are removable, and that can make folding the mobility base a little easier. The seating system can limit that unless we use plain old sling upholstery, which I do not recommend. The cushions are removable for folding the seat rails either side to side or folding the back canes down, creating a box shape. The cushion can limit the folding down of the back as well, so typically this is removed. These folding options depend upon the wheelchair frame.
We can also use the same cushion on multiple mobility bases, like a manual chair or a power chair. It could go back and forth. You can also use the cushion on other seating surfaces like the passenger seat in your vehicle or even on an airplane.
It is important to keep in mind the care of the cushion. Most of these are a little more user-friendly than other seating options in terms of washability. You can just take that cushion off and clean it.
Contra-indicators
Postural control may be inadequate
Pressure distribution may be inadequate
Linear seats may accommodate growth better
There are contra-indicators as well. Depending on the style of cushion, postural control may not be adequate. This particular cushion in Figure 3 has a great deal of postural support.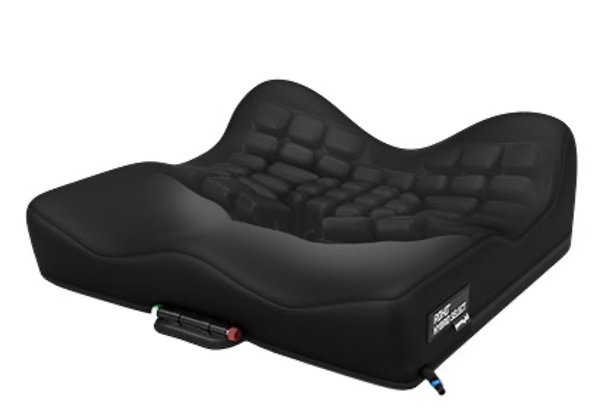 Figure 3. Cushion with increased postural support (Roho Hybrid Select).
Pressure distribution may not be adequate. It depends on the type of materials used and where those materials are. Again, this particular cushion in Figure 3 has air cells under the ischial tuberosities or the ITs of the pelvis. It has a great deal of pressure distribution. Keep in mind that growth is something that is really not available in cushions. Even if you order a wider or longer cushion than what the client really requires, that is not going to meet their needs best. It needs to be contoured to the dimensions of the client. With a linear system, sometimes we order something too long, but we can tuck that extra length underneath the back. However, we cannot accommodate growth in the cushions.
Categories
Cushions tend to fall into the following categories:

Positioning
Pressure Relief
Positioning and Pressure Relief
Cushions themselves have categories as well. Much of this is dictated by funding, particularly Medicare. A cushion may be considered a positioning cushion where its main goal is to provide postural support and stability. A pressure-relieving cushion is designed to distribute pressure along the body surfaces, particularly under those ischial tuberosities. Some cushions are designed to provide positioning and pressure relief. Many hybrid cushions are designed to do this. Often, there is a well underneath the ITs where there is some type of pressure-relieving material.
Cushion Companies
Comfort Company
Motion Concepts Matrx
Permobil Roho
Ride Designs
Stealth Products
Sunrise Medical Jay
Varilite
Many, many others!
Here is a list of some of the commonly used cushions for people who are using more of a complex rehab level of a manual chair. In the world of seating and mobility, we have consumer-level options. These are cushions that you can get at your local drug store. These are for people with minimal seating needs. Then, complex rehab cushions are more sophisticated to address postural support, stability, and pressure.
The Comfort Company is now under the Permobil umbrella of products. Figure 4 shows the Comfort Company Acta Embrace, which provides both stability and pressure relief.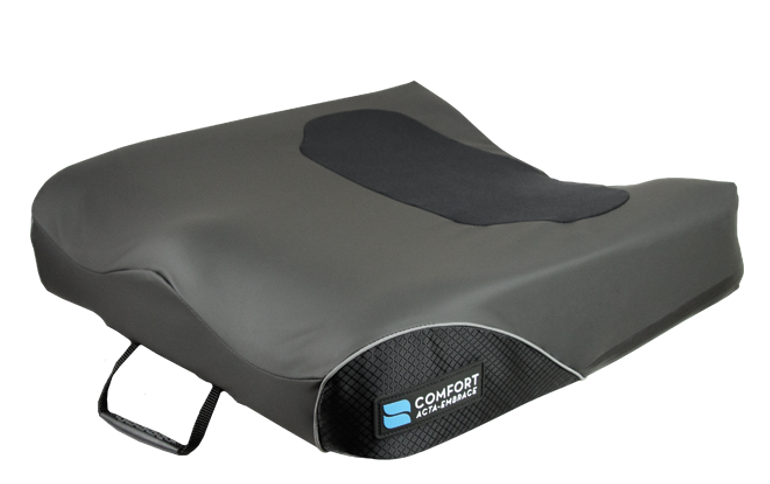 Figure 4. A cushion with both postural and pressure-relieving components.
Motion Concepts has the Matrix series. Permobil ROHO series has been around for a long time and has continued to advance its design. Ride Designs, Stealth Products, Sunrise Medical Jay, Varilite, and many others round out the list. When you assess cushions and their features, it is important to make sure they meet your client's needs. Generally, if something does not cost much in the world of cushions, it is because it does not really work that well and does not have many design components. If this is something that is being paid for by a third party or a reimbursement source like Medicaid and Medicare, the main concern should be meeting the client's needs.
Backs
Clinical Indicators
Most off the shelf backs include a generic contour
Many are easily removable for wheelchair folding (side to side or folding back down)
Various heights are available to meet client need
Many allow change of angle

Though this may not truly change thigh to back angle
Next, we are going to talk about off-the-shelf backs. These backs you can order with a specific size, and there are some things you can modify and change. Most off-the-shelf backs include some type of generic contour. A generic contour is designed to encourage the client to stay somewhat in the middle of the back. Many of these are easily removable as the wheelchair may need to fold. A lot of cushions and backs are also lightweight. If someone is self-propelling an ultralight manual wheelchair, it is important that we do not load it up with a heavy seating system. These may need to be removed so that the caregiver/client can stow the wheelchair in a vehicle. Someone who has more trunk control, for example, may be sitting in either the driver or passenger seat of the vehicle. Various heights are available. We will talk about these in a minute. The back heights are designed to meet specific client parameters and functional abilities.
Many of these will also allow for a change of angle. Now, this is an angle change of the back itself in relation to the back canes. So on the wheelchair base itself, we can often change the angle of the seat rails to the back canes. We can open the seat to the back angle or close it. In addition to that, some backs allow for some additional angle changes that can help improve a client's posture.
Contra-indicators
May not provide the degree of postural support required
May not provide pressure distribution required
Off-the-shelf backs may not provide the degree of postural support that is required for an individual. They may need more lateral support, for instance. If someone has a strong tendency to lean to one side, the generic contours of these are often inadequate. We can add on lateral supports, and some of these do allow that option. The addition of the lateral supports still may not provide adequate support. There are other seating options. Also, as this is a generic shape, we may not have the required pressure distribution if the client has a unique shape.
Back Height
Back height needs to match client requirements
The back height needs to match the client's requirements. There are quite a few options, as noted in Figure 5.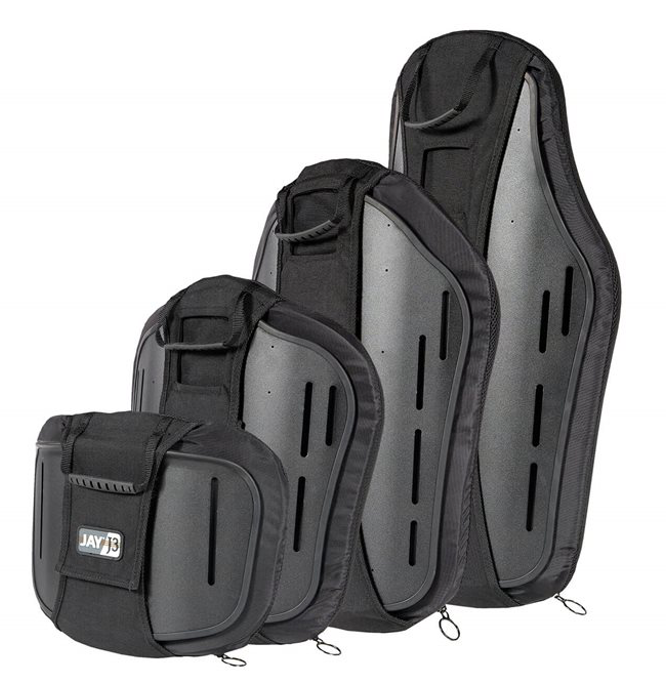 Figure 5. Different back height options by Jay.
I tend to work with clients who need a tremendous amount of support in their seating systems. Thus, I do not recommend many of these types of backs, but many clients can benefit from them.
Top of shoulders

Fully encompasses scapulae
Provides more postural support for the trunk
Provides a position of rest
We start at the top of the shoulders as noted in Figure 6. (This is a series of pictures from Ride Designs, and this is Tom Hetzel, who models the different back heights.) This back hits the top of the shoulder and encompasses the scapula. This provides more postural support for the trunk.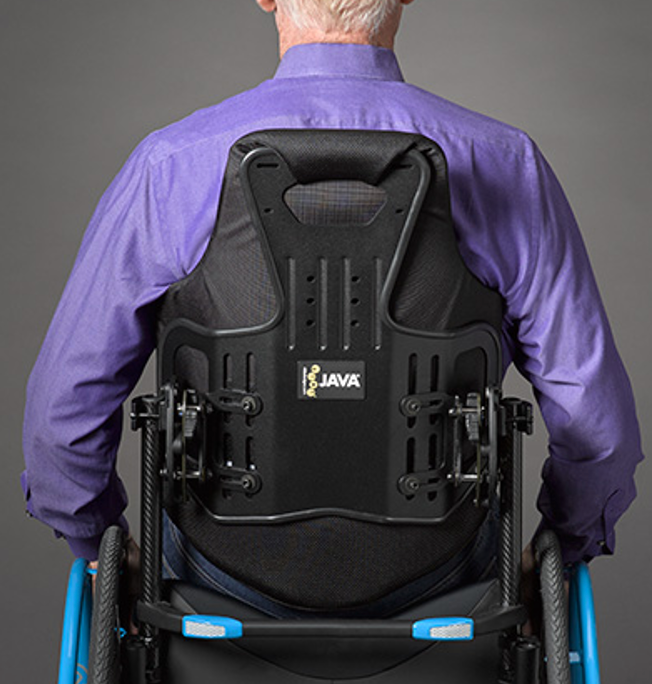 Figure 6. A contoured wheelchair back that goes to the top of the shoulders (Ride Design Java).
It allows the client to have a position of rest. They can lean against this. Depending on the shape, the back may go straight across or have only the center portion at shoulder height. This particular design allows more movement of the scapula for functional activities.
Mid-scapular/upper thoracic

Here contoured to prevent pressure or interference with scapulae
Figure 7 shows a mid-scapular, upper thoracic level height. As this is contoured, there is less interference with the scapula.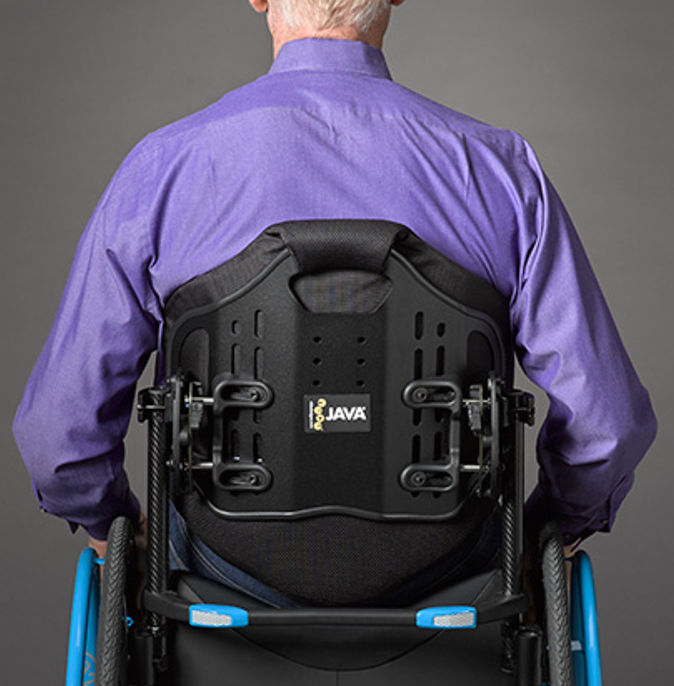 Figure 7. A contoured wheelchair back that goes to the mid-scapular, upper thoracic area (Ride Design Java).
It is important to keep in mind that if the client lacks this contour, we might cross the mid-shoulder blade or scapula, and that can cause pressure and discomfort for the client, particularly if there's any self-propulsion involved. So this is not as common a height unless we see this contour to allow movement of the scapula.
Below scapulae/mid-thoracic

Client has good trunk control
Allows more movement of the shoulders for optimal self-propulsion

Longer stroke requires arm to be placed behind back canes
Next is shown the below scapula or mid-thoracic version in Figure 8. This is a very common height.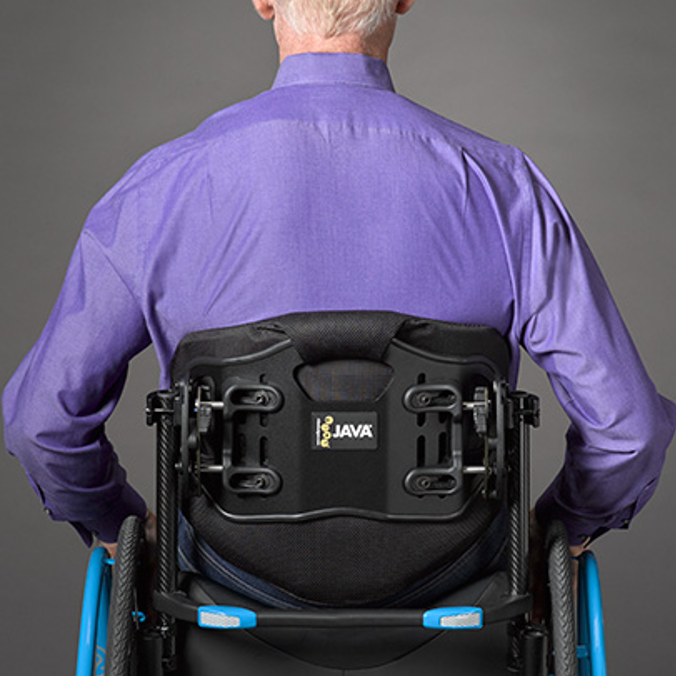 Figure 8. A contoured wheelchair back that goes to below scapula or mid-thoracic area (Ride Design Java).
If the client has good trunk control but is also self-propelling, this allows for lots of movement of the shoulders for a longer, more effective stoke. With this, the client can reach behind them to grasp that tire or hand rim and push forward for self-propulsion.
Top of pelvis/lower thoracic

Client has excellent trunk control
Client requires maximum trunk movement for functional tasks
Client does not require higher back for position of rest
Some of these backs get quite low to the top of the pelvic and lower thoracic area, as seen in Figure 9.
Figure 9. Different back sizes by Jay.
A low back height is for a client with excellent trunk control, like someone with a very low spinal cord injury. The client has to have good trunk movement as there is no way to rest with a low back. However, it does allow a client to reach behind and side to side to complete functional tasks.
Back Companies
Comfort Company
Motion Concepts Matrix
Ride Designs
Stealth Products/ADI
Sunrise Medical Jay
Varilite
And more!
Many companies make backs. Here are some of the more commonly used in the world of complex rehab seating and mobility. These include the Comfort Company, Motion Concepts Matrix, Ride Designs (ones we just saw), Stealth Products/ADI, Sunrise Medical Jay, Varilite, and lots more. You can see in this picture (Figure 10) where some external lateral trunk supports are attached.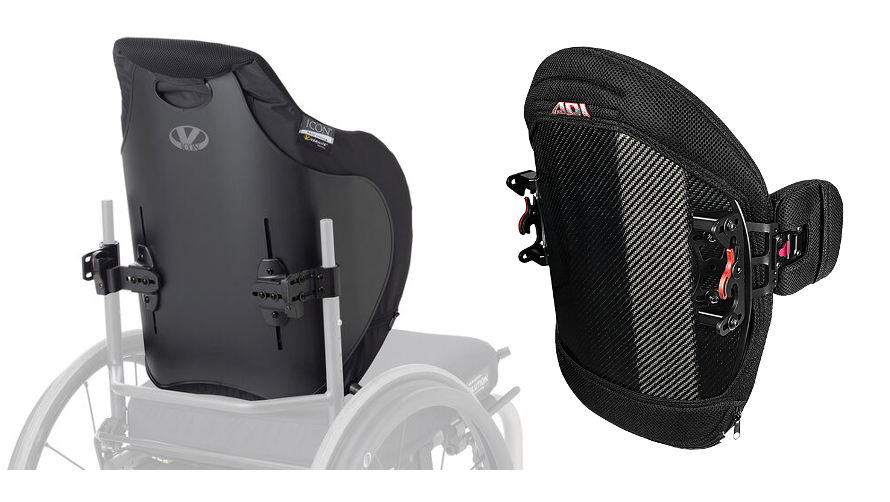 Figure 10. Two backs- Varilite Icon (left) and the Stealth ADI (right) with lateral supports.
Backs-Planar or Linear
Description
Flat surfaces
Includes seats, backs, and components
May include generic contours
Examples:

Freedom Designs
Ki Mobility Axiom CS
Sunrise Medical

AES
Jay ConfigureFit, SureFit, Jay Fit

Therafin
These systems are not as common as they used to be. When seating and mobility products were just coming to market, we did not have many options. And, there were many clinics across the country where people would make their own seating systems. They would use vinyl, foam, and plywood. These were the first linear seating systems.
Linear systems are still available and are available from several companies, as shown above. These are primarily flat seats, backs, and various other components like those lateral supports. They may also include generic contours, similar to an off-the-shelf back or cushion, but these are part of a linear system. There are some advantages to these. The linear system pictured in Figure 11 is from AES.
Figure 11. Linear seating system by AES.
Other companies manufacture linear systems like Freedom Designs, Ki Mobility Axiom Seating, and Therafin. AES is now under Sunrise Medical, as is Jay Configure Fit, Sure Fit, and Jay Fit.
Clinical Indicators
Grows easily
Can accommodate changing needs
Often less costly
Often used in pediatrics
Why would we recommend one of these rather old-school seating systems? They grow pretty easily. This is the reason that linear seating is used a lot with the pediatric population. There are some things we can do to hide some growth within the system. For example, we can make the seat overlong for the client and tuck the extra length underneath the back. Then, as the client grows, we can pull it forward. The back also starts off flush against the seating surface and then can be raised until it reaches the top of the pelvis to provide back height before the entire system needs to be replaced.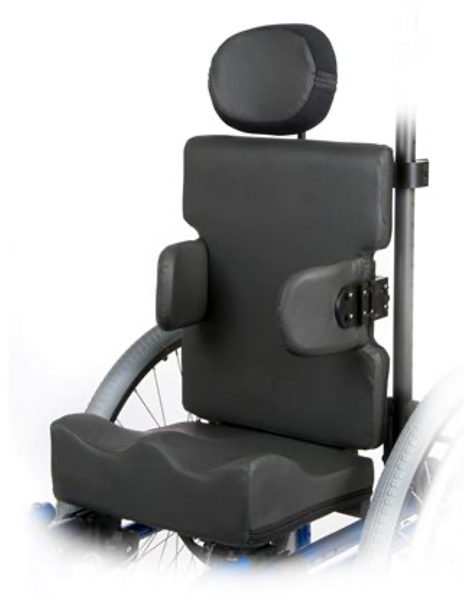 Figure 12. Planar seat by Jay Fit.
It can also accommodate medical changes because there is a lot of adjustability in the frame. For instance, when working with someone who has had surgery for tone management, we can more readily accommodate changes in their range of motion within the system.
This is often a less costly option than seating categories like aggressively contoured or molded systems. In terms of funding, when we recommend a certain seating system, we often need to include in our documentation why a less costly category will not work. Thus, if I am recommending a linear seating system for someone, I may need to include in my documentation why an off-the-shelf cushion or off-the-shelf back is not adequate. You may even have to document why a more costly category is not indicated.
Contra-indicators
Poor pressure distribution
Less envelopment for postural management
May be less comfortable

Decreased seating tolerance
There are some drawbacks to these systems. One thing that I did not mention is that they are heavy. Most of the time, these are heavier than off-the-shelf seats and backs. They do not provide a good pressure distribution because our bodies are not flat surfaces. This system in Figure 13 has flat linear surfaces.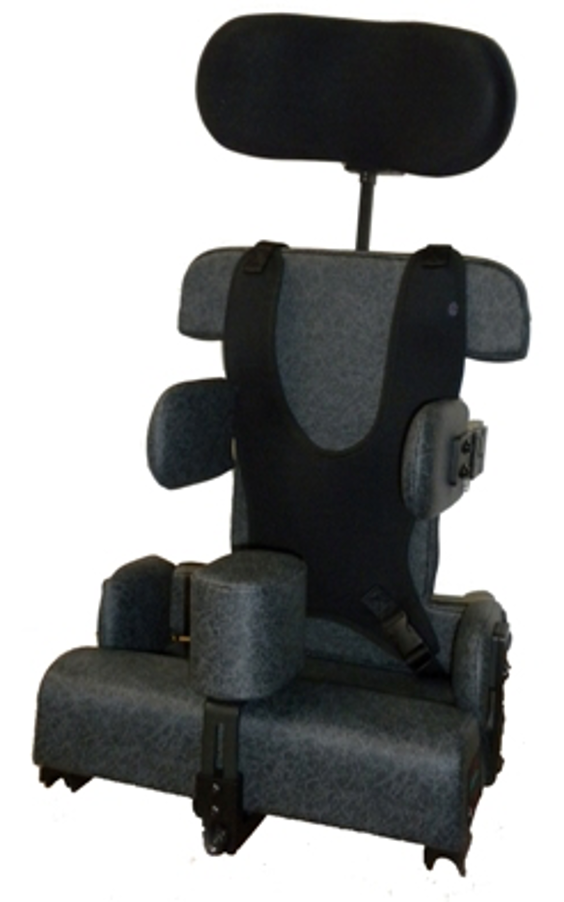 Figure 13. Planar system with medial support by Freedom Designs.
With a flat seating system, the client is only going to make contact in prominent areas. There is also less envelopment of the body for postural control because of that lack of contact. This may also lead to the system being less comfortable. In our documentation, "less comfortable" is not something that usually goes very far for us. However, pain is something we should include in our documentation. If we feel the client is experiencing pain or decreased sitting tolerance, these are good parameters to include. Thus, if the client is not tolerating their seating system well due to discomfort, we need to make sure that we address that. We may have to look at a different category.
Backs-Aggressively Contoured
Description
Provides options better to match unique client contours without a full molding process

Custom additions of foam pieces
Foam in Place
Matrix
We then have aggressively contoured systems. This is a unique one called the Matrix in Figure 14.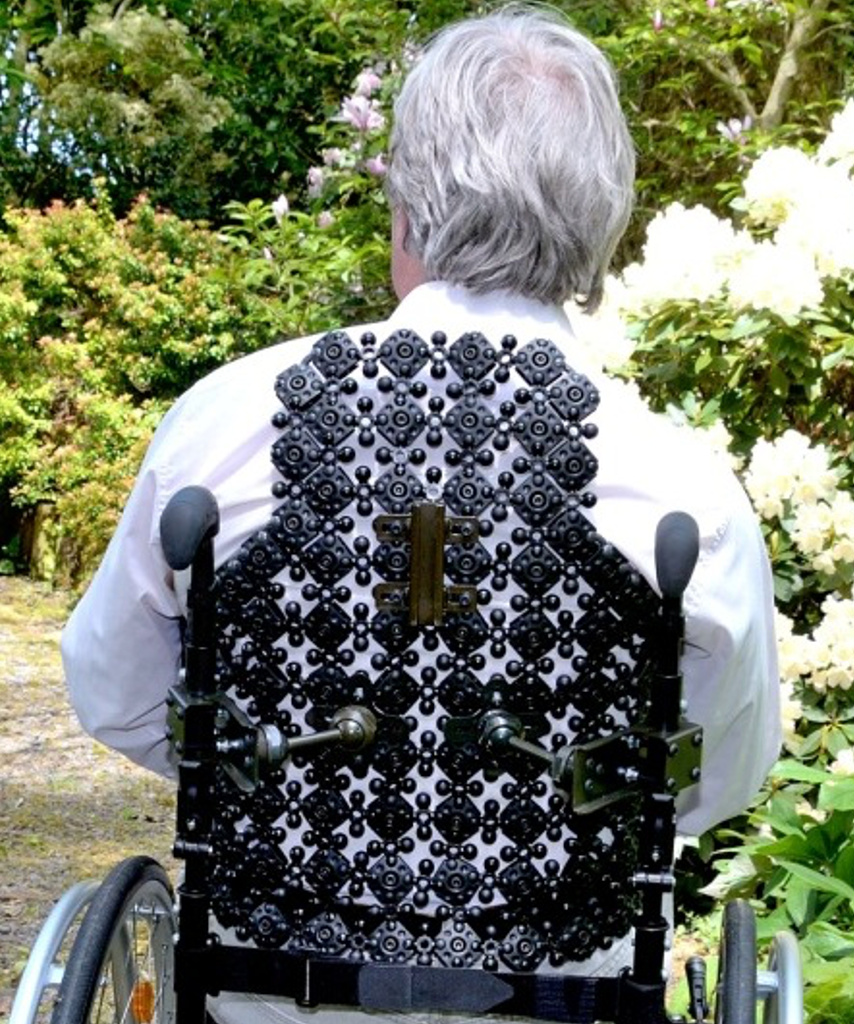 Figure 14. Aggressively contoured seat called Matrix.
We do not make someone sit on this mesh that you see here. There is a cover for it. The cover is removed from the picture so you can see how it works. Aggressively contoured seating systems can better match a client's contours without having to go to a fully molded system. We will talk about molded seating here in a moment.
This system includes options to add in foam pieces until we reach a more aggressively contoured shape that we need for a client. We can also use something called foam in place. We do not have as many of these options available as we used to.
Indicators
Good pressure distribution
Good postural support
Some systems offer unique options for accommodating growth and other changes
Why would we look at an aggressively contoured system? If we can better match someone's contours, we are distributing pressure over a wider area. This can help reduce pressure risk. It also provides more contact for support and stability, as well as comfort.
Some systems do offer some unique options to accommodate growth and other changes. Thus, another advantage of aggressively contoured systems when compared to molded is adjustability. Custom molded seating captures a person's shape and has to be redone if they grow or change.
Figure 15 shows the Spex SuperShape back support.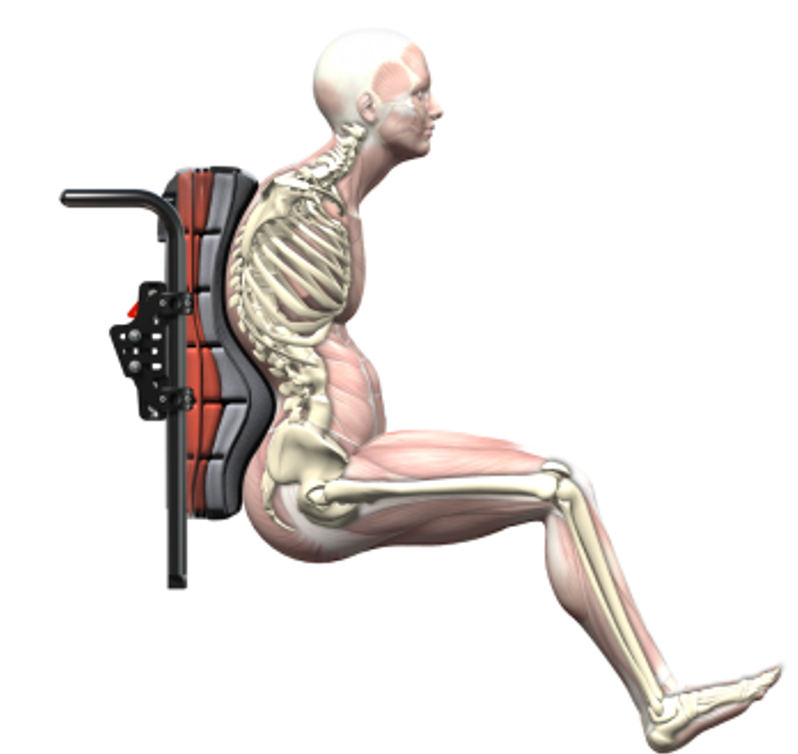 Figure 15. Spex SuperShape back support.
You can insert little foam pieces underneath the cover to create something that very closely matches the client's shape. Then, if the client's shape changes, you can pull out or add additional pieces of foam. You can even get more specific by carving some of these pieces of foam.
Contra-indicators
As just stated, one contra-indicator to aggressively contoured systems is that there is less growth available to these. There are some things we can reshape, but there may not be as many linear growth adjustments.
Types
Custom addition of foam pieces.
Sections of foam are placed under a cover to match client contours
Sections can be carved to further customize, as well
If the client changes, the system can be reconfigured
We have several ways of achieving an aggressively contoured seat. First, we can add foam pieces. This is another picture of that Spex SuperShape Back in Figure 16.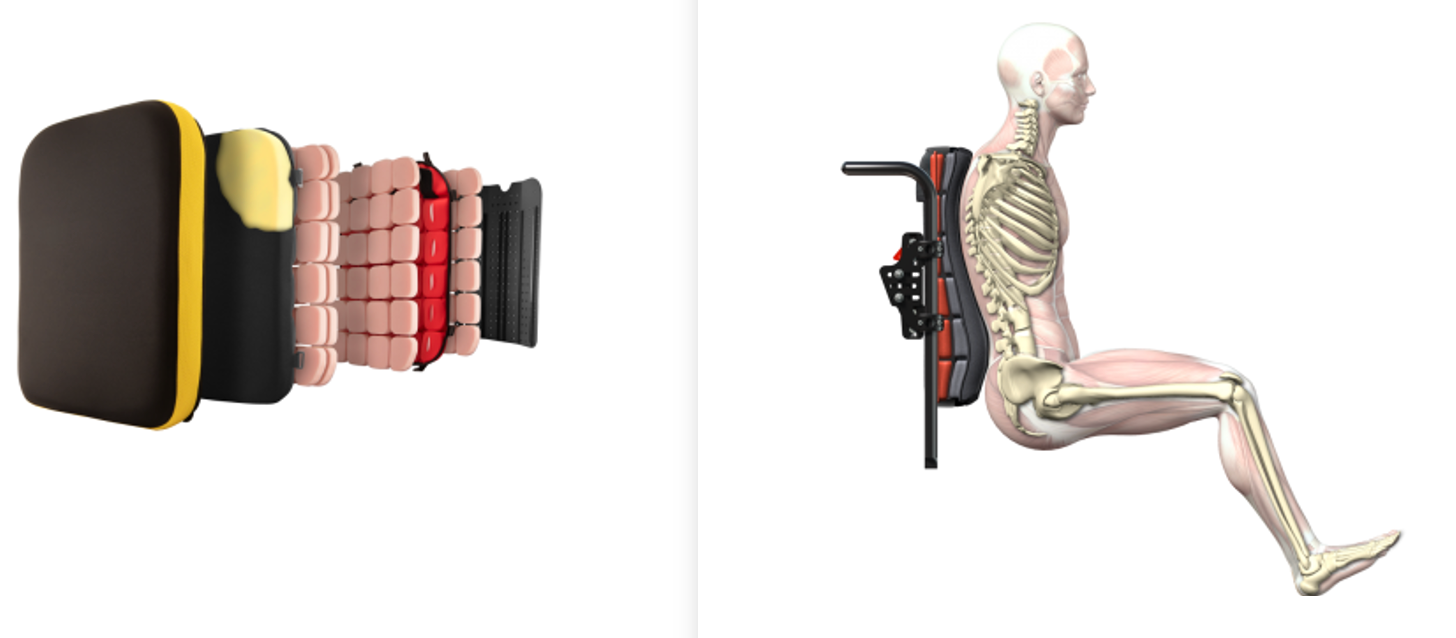 Figure 16. Components of a Spex SuperShape Back.
If you look at all the layers underneath, you can see where you can pull out or add things to achieve the shape you want. You then have one solid color cover when you are done. Sections of foam are placed underneath that cover to match the client's contour. Again, you can also carve these to match the client's shape even further. And, if the client changes, you can reconfigure it. For a client with many changes, this can be a way of managing that. Let's say you are working with a client that has a spinal fusion coming up. They will need something to accommodate the asymmetries in their spine and the rib cage now, but they will change. What do you do? You can either wait until well after surgery and order an appropriate back at that time, or you could use something like this to match their current contours as much as possible. Then, you can modify it post-surgery. There are some indicators for these sorts of strategies.
Foam in place.
Many linear seating manufacturers offer a foam in place option
Liquid foam is poured into a bag behind or under the client
The foam contours to the client
If the client changes, the foam can be repoured
Another option is foam in place. This used to be used a lot more in the past when we did not have as many options. Several linear seating manufacturers still offer foam-in-place options, but sometimes it is a little hard to find on their website. You have to go to the order form and request a linear back and specify that you want to add in a foam in place back. It is also possible to do foam in place for a seat, but it is very uncommon. Most of the time, this is done for the back only. Figure 17 shows an illustration of the seat and back.

Figure 17. Foam-in-place example (Dynamic Systems).
You start with a solid back with a big bag behind the client. Then, you pour in two different chemical materials. When they combine, they make foam. In front of the bag is upholstery to protect the client from the heat. You need to know what you are doing as the materials get hot, and you have to do this fast. They should wear gloves as you do not want this on your hands. The material expands behind the client. The team's job is to hold the client in the desired position as the foam expands and fills in the spaces behind the client's back. The ultimate result is a back that pretty much matches the client's contours. If the client changes the foam portion of this back, we still have the base and the upholstery, but the foam will need to be removed and re-poured. Oftentimes, these foam-in-place kits come with enough materials to make several backs in case there is not a good pour the first time.
Matrix.
Matrix
Unique interlocking system
The client is positioned, then each link is tightened
The entire "mesh" is covered
Can be adjusted
Matrix is a unique system that has been around for a long time. It is an inner locking system that is attached and tightened with a Phillips screwdriver. A drill is preferred because many things need to be tightened. The client sits in this unique frame just to contour the shape of the matrix (Figure 18).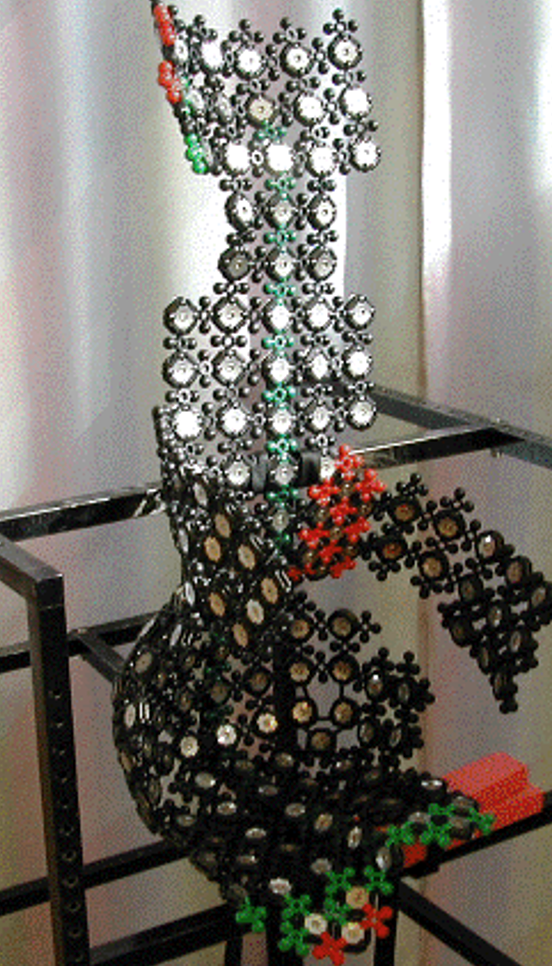 Figure 18. A frame of interlocking components (Matrix).
It is then mounted to a wheelchair base. The client sits in this hammock, and the matrix is pushed against various portions of the client and tightened down. This is done until the desired shape is created. The entire mesh is then covered with padding, as desired, and a padded cover. We can go in there and readjust things as needed.
Backs-Molded
Description
Custom molded to an individual

Molding processes vary
Shape capture varies
Modifications to shape (post-mold) vary

Examples

Aspen Support Orthosis
Permobil OBSS
We then get into molded seating systems. These are custom molded to an individual. The molding process, capturing the client's shape, and modifying the shape post-mold all vary. Let's say I have a client that I think needs a molded seating system. First, I need a method of capturing the client's shape. The process to create the material that makes up this shape varies and has changed with new technologies. While some of these molds cannot be changed at all once completed, some can. This is a really exciting option. Some examples of molded seating systems that are changeable include the Aspen Support Orthosis and Permobil OBSS. I often use the Aspen Support Orthosis as it is in my neck of the woods. The OBSS can be seen in Figure 19.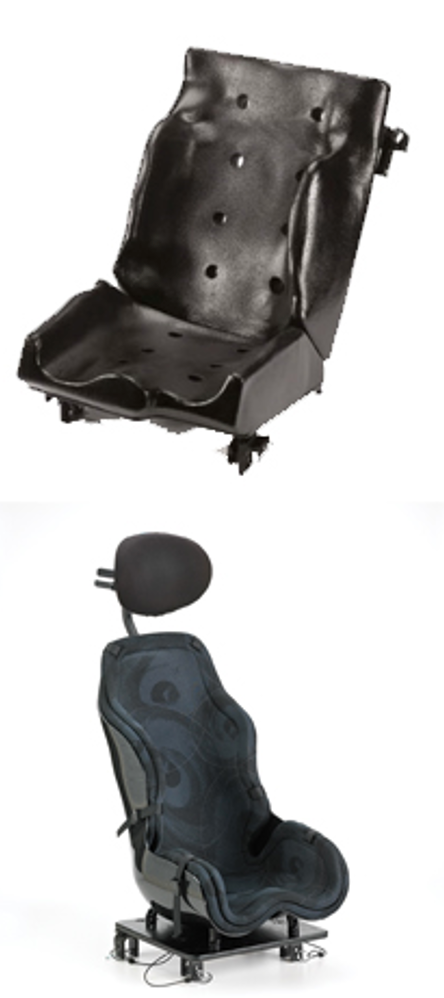 Figure 19. Examples of a custom-molded seating system (Permobil OBSS).
Indicators
Best surface contact and pressure distribution
Best postural support
What are indicators for molded seating? These provide the very best surface contact and pressure distribution. It is basically a mold of this person's body. As such, there is superior contact to minimize pressure injury risk. It also provides postural support and tremendous stability. Figure 20 is the Aspen Seating Orthosis that I mentioned earlier.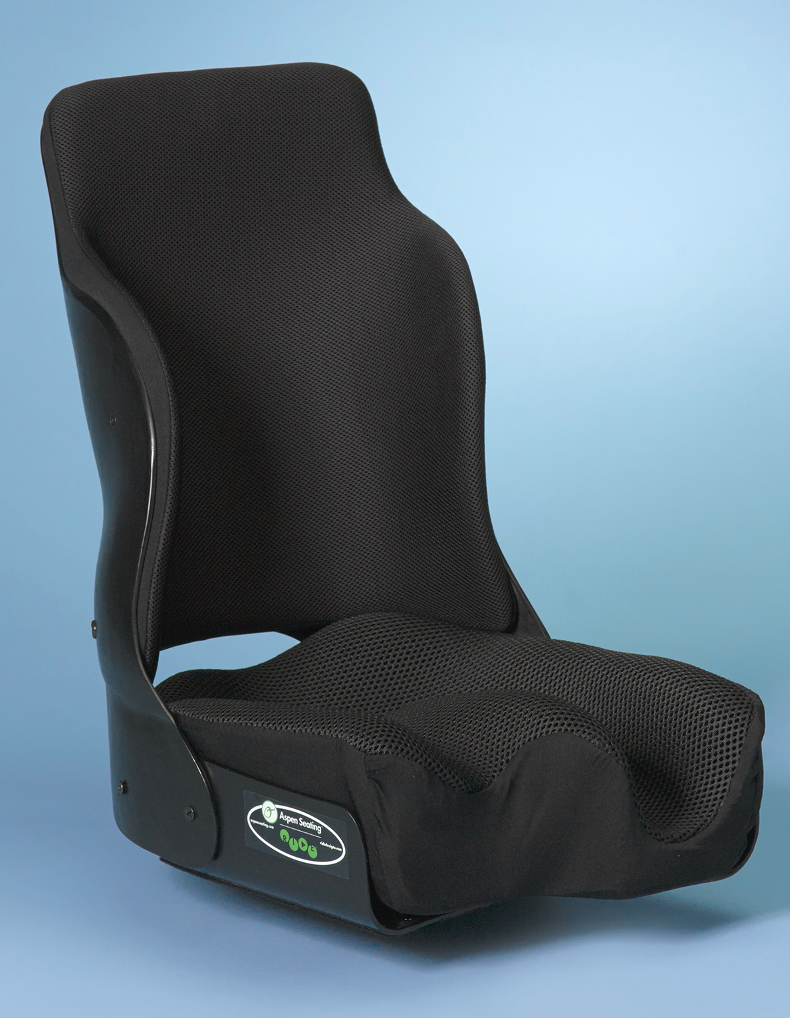 Figure 20. Another example of a custom molded seating system (Aspen Support Orthosis).
Contra-indicators
Least amount of growth or other modifications
Most costly
Process can be labor intensive
Molding process may be difficult for the client to tolerate
There are contra-indicators, however. Molded seating usually has the least amount of growth or other available modifications. Once we have made this shape capture, that is what the client has. Even if the client has non-reducible asymmetries, like 50-degree lateral scoliosis, I cannot bring that person closer to the midline. It also does not mean that scoliosis cannot worsen, so that this person may need a new mold eventually.
This is also the most costly seating option. We have to justify why other seating options will not meet the client's needs. The process is also very labor-intensive. We have to capture the shape as we see here in Figure 21.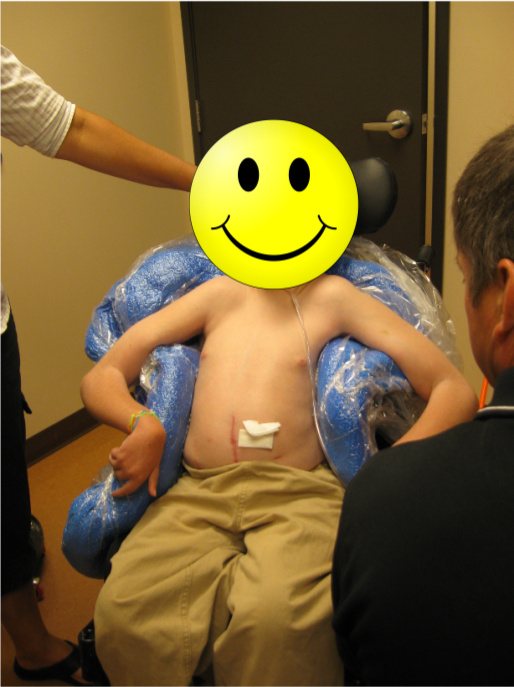 Figure 21. Boy in a custom molded seating system.
This young man has a bag full of little beads behind him. We slowly remove the air from the bag, and it molds around him until we are satisfied with the resultant shape. Then, we take the rest of the air out to capture his shape. This is using an Aspen Seating Orthosis (ASO). It is hard to tell how asymmetrical he actually is from the front, but he has significant kyphosis, lordosis, and some lateral scoliosis. We were able to accommodate that using this molded system. His final seating system, based on this mold, will not be as bulky. During the shape capture, we have a lot of extra material pulled around him. The molding process can also be a little tough for the client to tolerate. We have many people pushing them around and trying to get that shape just right during the process.
Primary Support Surfaces
Seat
Back
Footplates
Armrests
Weight bearing surfaces
We are now going to discuss primary support surfaces. Our primary support surfaces within a wheelchair seating system include the seat, the back, the footplates, and the armrest. These are all surfaces where the client bears weight. These are considered the bare minimum components that need to be present for an individual. Some people choose not to use the armrest, like high-level self propellers of an ultralight manual wheelchair. However, when we are documenting, we can say these primary support services are required, and the client can not sit in a wheelchair without them. Figure 22 shows an example of primary support surfaces.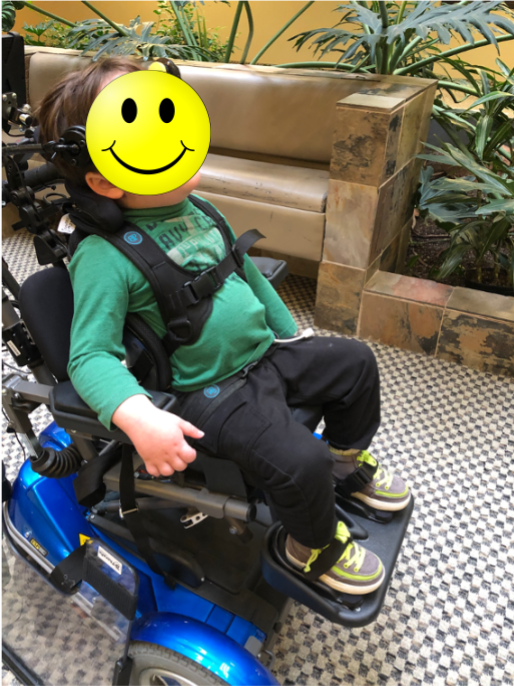 Figure 22. Example of primary support surfaces on a wheelchair.
Secondary Support Components
From there, we add on secondary support components. These include lateral trunk supports, lateral pelvic supports, lateral thigh or knee supports, medial knee supports, and head supports. All of these can also be required by clients to provide additional postural support. Let's now talk about some of the supports and where they can be positioned.
Anterior
Trunk support
Pelvic supports
Anterior knee supports
Anterior lower leg supports
Forehead strap
Anterior supports include trunk supports, such as shoulder straps, pelvic supports, anterior knee supports, and sometimes anterior lower leg straps. Pelvic support is sometimes called a seat belt, but the purpose is to position the pelvis (pelvic positioning belt). We may place a strap in front of the lower legs to prevent the feet from moving forward or even forehead straps, as you can see in Figure 23.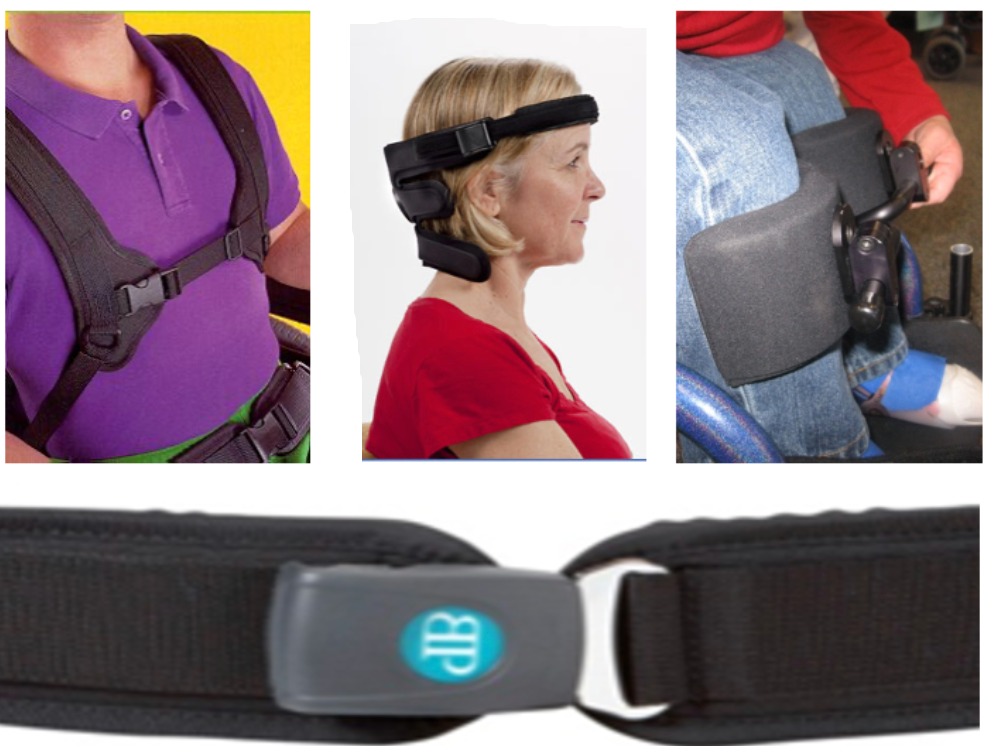 Figure 23. Anterior support examples including a chest strap, forehead strap, knee block, and pelvic belt.
These may sometimes be required for a client. If you are interested in more information about positioning the head, we have a course that focuses directly on that.
Posterior
Head support
Lower leg support
Elbow block
Posterior to the client, we have the primary support surface of the back. We can also add a head support, lower leg supports such as a calf panel or calf pads, or an elbow block. Examples are in Figure 24.
Figure 24. Posterior supports including an elbow block, head support, and calf panel.
Wherever we are trying to limit posterior movement of the body to maintain someone's posture, we can add in these supports.
Lateral
Trunk support
Pelvic supports
Knee supports
Head support
We then have lateral options, including lateral supports at the trunk. This is often to prevent a lateral lean of the trunk to keep the trunk in the midline. Pelvic supports help keep the pelvis in the middle of the seat. Knee supports can prevent excessive abduction. And finally, a lateral head support can control lateral flexion or rotation of the head. Both a head and knee support are shown in Figure 25.
Figure 25. Head and knee supports that provide lateral control.
Medial
The primary medial support we have is sometimes called a pommel or a knee abductor, but it provides medial knee support (Figure 26).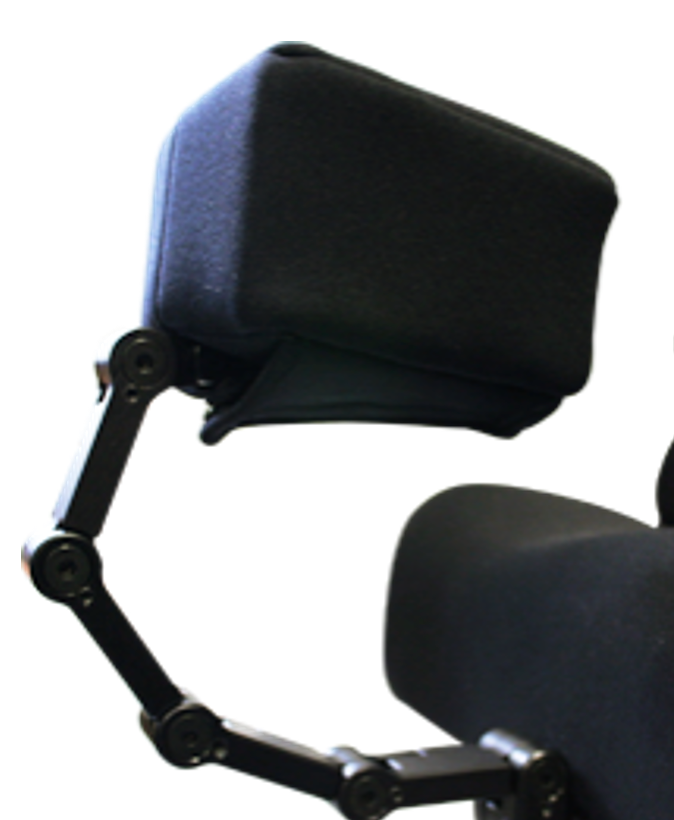 Figure 26. Medial support on a wheelchair (Stealth).
When we label these components, the portion of the body that the support is next to and what orientation it is in. This is medial to the knee. You can see in this picture that this support is well beyond the edge of the cushion as it is designed to be between the knees. Oftentimes people will assume this is something to keep the pelvis back. It is not, but rather it is designed to limit excessive hip adduction. If you need other strategies to keep the pelvis back, I will refer you to other courses again. We have a course on positioning the pelvis that might be helpful.
Superior
We can even provide superior support where we can strap the top of someone's legs or feet to keep them in alignment and on the footplates for stability and prevent injury. Figure 27 shows an example of these.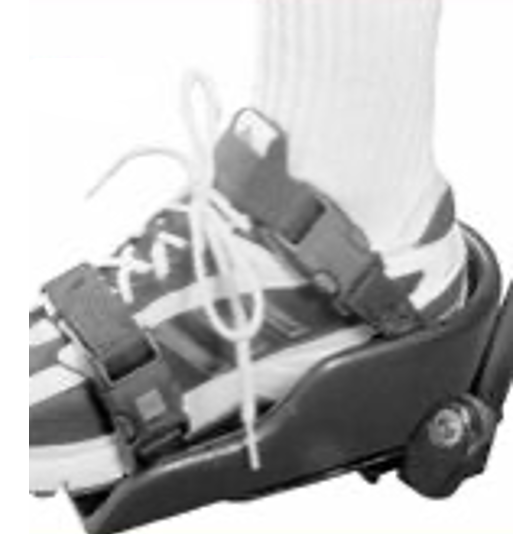 Figure 27. Foot straps (Therafin).
Seating Materials
Comparison of Materials
Foam
Viscoelastic foam
Solid gel
Viscous fluid
Air
Let's wrap up with talking about seating materials. Figure 28 shows options from Sunrise Medical.
Figure 28. Material options from Sunrise Medical.
We have discussed off-the-shelf cushions, backs, linear seats, and backs that are aggressively contoured and molded. All of these are comprised of some type of base. It could be plywood, plastic, and upholstery with some different materials inside. Often, we see a combination of materials. The materials can be foam, viscoelastic foam, solid gel, viscous fluid, or air. Again, with something like foam, we may see layers of foam where we have softer foams on the top and firmer foams on the bottom. These materials have various properties and functions. There is a lot that goes into the design of seating options.
Definitions
Density: weight of the cushion by volume (lbs/cubic foot)
Stiffness: how deep a person will sink into the cushion
Resilience: ability to recover shape
Here are a few properties that might come up when working in this area of wheelchair seating. First is the density of the material. This is the weight of the cushion by volume. Some of these solutions might work very well for clients, but they may weigh a lot. If a heavier cushion is on a dependent mobility base, like a tilt and space manual chair or on a power chair, we do not have to worry about the weight of the seating as much. However, if it is on an ultra light wheelchair, we need to keep that weight down and still meet the client's positioning needs.
The stiffness of the cushion is how deep a person will sink into the cushion. If somebody does not sink in, there is not as much contouring around the person's body shape. If they sink in too much, this can make transfers more difficult. This is something that we need to keep in mind when we are looking at various materials.
Resilience is the ability of the cushion to recover shape. Think about a really inexpensive foam. If you were to push down with your fist into the foam, it springs back pretty quickly. If you look at a Tempurpedic foam (we have all seen those commercials for those pillows), you can actually see the imprint of your hand, and it takes it longer to spring back. Longer recovery time means more envelopment of the client, but it also can make transfers more difficult because they have to climb out of that contouring.
Damping: ability to soften impacts
Envelopment: ability to surround pelvis
Shear: forces that occur when surfaces slide across one another
Thermal: how well cushion transfers heat and cold
Damping: Damping is the ability to soften impacts. Impacts can be anything from the client landing on the cushion during a transfer to the impact of an uneven surface translated through a wheelchair. That material can dampen those vibrations and impacts. This is good because constant jarring can cause pain, fatigue, and increased tone for some of our clients.
Envelopment is the ability of the material to surround the pelvis. We have talked about that before.
Shear is a huge factor, particularly with cushions. Shear occurs during transfers as the body moves across the surface of the seating material. This can be a pressure injury risk. Some materials/upholstery create more resistance or drag.
Lastly, we have thermal properties. This is how well the cushion transfers heat and cold. Some of these cushions get really hot, and heat leads to moisture. Heat and moisture are big contributing factors to pressure injuries.
Materials
Various materials can be used in primary and secondary supports
Materials are often combined
Firmer materials help the client maintain position better
Softer materials increase envelopment and pressure distribution and may be used under the ischials
We can use a variety of materials (Figure 29).
Figure 29. Components of a wheelchair cushion including both firmer and softer materials (Jay).
We can also combine materials within the primary and secondary supports. You might see a different, softer material underneath those ITs. Firmer materials tend to help clients maintain their position a little better, and softer materials, which are often used on top, increase that envelopment and pressure distribution.
Covers
Covers protect the materials within from:
Covers can also prevent those materials from doing their job:
The cover is going to protect the materials within, as noted in Figure 30.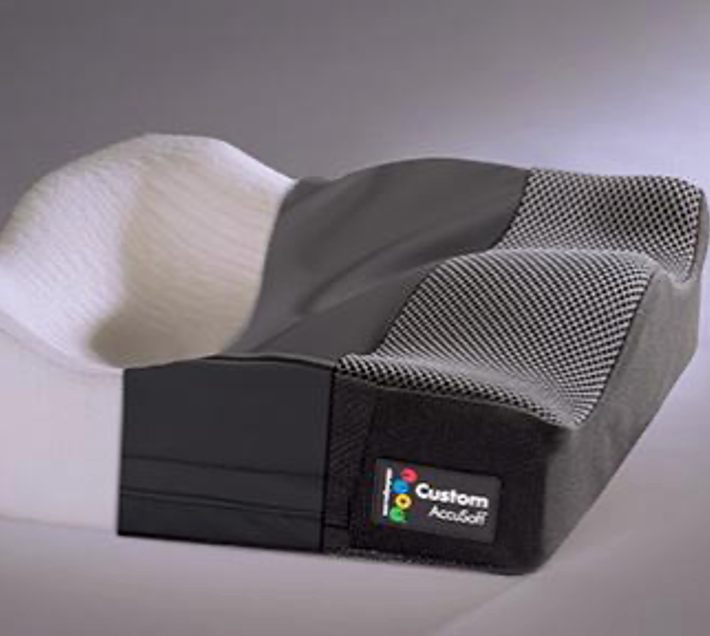 Figure 30. Example of a cushion cover (Ride Designs).
I am sure we have all seen where covers go missing in a long-term care setting. This can be detrimental as it does not allow the cushion to do its job. The cover is an essential part of the cushion and design. If we replace it with someone else's cover, from a different type of cushion, or a pillowcase, it is just not going to work as well. It protects the foam materials from sunlight and moisture. Covers also can prevent the materials from doing their job if it is the wrong cover. For example, we used to use lots of thick vinyl covers because it was easy to clean and moisture could not get through. However, this does not allow the material underneath to envelop the person or create good airflow. It also creates too much shear. In the above picture, you can see a soft foam. Then, the next layer is an incontinence cover. Finally, the last layer is a mesh material that allows for lots of airflow and cooling. This image shows all the layers of the cover and underlying materials.
Take-Home Message
There are a wide variety of seating products on the market
It is imperative to first evaluate the client to determine needs
This should greatly narrow down the seating products that match that need
Keep in mind seating system category, primary and secondary supports, and materials
There are a wide variety of seating products on the market. We have just touched on these in terms of categories and generally how these match client parameters. It is imperative first to evaluate the client with a mat assessment. I would refer you to some of our related courses on that topic. Once we do the assessment, this greatly narrows down what products we can consider. We start with what category of seating system and then dial down into the specific secondary supports and components required.
Resources
RESNA Wheelchair Service Provision Guide
Positioning Chart

www.atilange.com, under Resources
I have included a couple of resources here for you. These are also on your handout. RESNA has a wheelchair service provision guide. This is actually being updated right now. I also have a positioning chart that might be helpful. It is a reference tool only. Positioning is not as simple as a chart, but hopefully, it can be used as a helpful resource for you.
Activity Idea
Contact your local supplier, and ask if you can observe an upcoming mold at their location. It is really interesting and educational. Bring them some chocolate and be nice. That would be a good learning activity for you.
Questions and Answers
Do wheelchair companies have representatives that come out to measure and help make these custom seats?
Absolutely. I am so glad you asked. We have discussed this in some of our other related courses. When we are doing a wheelchair seating evaluation, it is important to have a team. The key to that team is the client and their caregivers. There is usually a clinician, an OT or PT, who specialize in seating and mobility, the complex rehab equipment supplier, and perhaps the manufacturer's representative. The supplier will have a certification called an assistive technology professional or ATP. Their job is to help you identify the client's parameters, wheelchair category, type of seating, et cetera. The supplier knows the product very well and can help you determine what brand and features of products and how to mount that to a wheelchair base. The supplier also collects the documentation that is required, including our letter of medical necessity. They complete the order forms for anything we recommend and submit all that to the funding source like Medicare, Medicaid, and other insurance sources. Each has its own regulations. There is a lot of coding involved, and the supplier can help you in terms of what to include in that letter of medical necessity.
How do you handle when clients' preferences do not align with their optimal positioning?
We all need to be very client-centered in our jobs, but we also need to educate all the team members, including the client. A big portion of what I do in assessments is build consensus. It is important to start any seating and wheeled mobility evaluation by talking about the client's goals. What are the caregiver goals? What are the team goals? You then address everything else within that context. Our goal is to help this client be positioned well to be as functional as possible. We also want to prevent pressure. We are providing adequate postural stability to support function. We want to minimize the risk of further loss of range or orthopedic changes. It is important to have that discussion up front. I often have people during that time say no to an item like shoulder straps. "They will be uncomfortable. I do not want to wear those. I think those will get my way." We will discuss how certainly that is their choice. There are times where clients will choose something that I disagree with. If it feels like it is a risk, I can not sign off on that report. But, if we can design something as best as possible around their preferences, we will. I certainly take the time to educate them on why this could help and see if it is something we can at least try out. For example, if we can tighten up those shoulder straps and provide that proximal stability to the trunk, this person may now disassociate their upper extremities from their trunk to be more functional.
What about those long-term care facilities?
Many restraint-free settings will see some of these positioning components as a restraint. Fortunately, all of the solutions that we have just briefly touched on here can absolutely be used in a long-term care facility. There are a couple of resources I would refer you to. On my website, which will be on the last slide of this presentation, I have a document called frequently asked questions about restraints. Feel free to download and use it. It includes some quick and dirty information about what the regulations actually say and how we use components when necessary for postural control versus restraint. It is important to make that distinction. There are times where a client actually needs to be restrained. This is rare. For example, I worked with young men who had Lesch-Nyhan syndrome, a very self-abusive compulsive condition. They have to be restrained for their own safety. Even in those cases, we can do that in those restraint-free settings. I would encourage you to look at that reference. Another reference listed on my resources page is a RESNA position paper on this very issue of restraints. It goes into exhaustive detail.
Will insurance cover more than one custom chair in a five-year timeframe?
In the past, we used to have to deal a lot more with timeframes. If a certain amount of time had not elapsed, we could not look at new equipment, whether it was seating or mobility equipment. In general, if we can justify why a change is needed or if a piece of equipment is not meeting the client's needs, we can often get funding for a new base or seating system. The flip side of that is even if someone's mobility base is 10 years old, if it is still meeting their needs and the repairs are not a significant percentage of the cost of a new chair, that client may still have to hang onto that chair. That is the other side of that process.
Are molded options only for seats and backs together, or can you get just the seat portion molded?
You can certainly mold the seat and back separate. Depending on the manufacturer, this may come as a one-piece system. Sometimes, they can be two separate pieces that are each molded and then mounted. They have to be mounted very carefully so that they move appropriately with each other to reflect what happened during that shape capture.
Will insurance approve a wheelchair for community mobility and a rolling walker for in-home mobility within the same year?
It depends on the insurance, and this is something the supplier can definitely answer for you. But yes, we can get multiple mobility devices. In my state of Colorado, with Medicaid, we can often get a power chair as well as a manual wheelchair for our clients. Those clients may also have a walker or gait trainer as long as we can distinguish why each piece of equipment is required.
How does the timeframe of use of a wheelchair impact how much customization you do for the chair? For example, a client using a wheelchair for six weeks post-op versus a longer timeframe.
That is a good question. Suppose someone is only using a chair for a short period of time, oftentimes. they are not going to have a lot of complex seating needs. Post-op as an example, the main need might be that they cannot flex their hip past a certain degree. In that case, we do not need to do a lot of customization. And, there is probably not enough time to do customization anyway. From the time I evaluate a client to the time they receive their wheelchair seating mobility equipment, it is about three months on average. By that time, this person has already recovered from their surgery. A rental piece of equipment is probably for post-op. If one of my clients is having surgery, we need to anticipate their needs ahead of time and accommodate that within their seating system.
Moderator: If anyone in this course today really likes seating and positioning, you can go on RESNA's website. There are some certifications that you can get through RESNA. I have one, as does Michelle, both ATP and SMS certifications. We also have some courses that align with taking that certification test. There is even a course that is just how to become an ATP. I think just an intro course. That might be where you want to start.
References
Available in the handout.
Citation
Lange, M. (2021). Matching products to seating needs. PhysicalTherapy.com, Article 4797. Available at www.PhysicalTherapy.com