What We Are Covering
Mobility Series

Augmented Mobility
Dependent Mobility
Manual Mobility
Power Mobility
We are going to be addressing dependent mobility as part of our mobility series. Dependent mobility devices are found along a continuum of mobility devices starting with augmented mobility, such as canes, walkers, gait trainers, and different types of crutches. After dependent mobility is manual mobility followed by power mobility. We have education on each of these topics.
Dependent Mobility
Mobility bases that are not designed for self-propulsion

Adaptive Strollers
Transport chairs
Tilt-in-space manual wheelchairs
Reclining manual wheelchairs
Standard manual wheelchairs
Today, we will be focusing on categories of mobility equipment that are all meant to provide a dependent, non-independent form of mobility. These are not designed for self-propulsion. There are times when independent propulsion is not appropriate or when one of these devices is needed as a backup to a device that is designed for independent mobility.
Dependent mobility devices include adaptive strollers, transport chairs, tilt in space manual wheelchairs, reclining manual wheelchairs, and standard manual wheelchairs. There is quite a long list of available manual wheelchair categories and standard manual wheelchairs are a dependent type of manual chair.
Why Does Someone Need These Devices?
Sometimes smaller size

Adaptive strollers
Transport chairs

Transport use only
Temporary use
Inability to self-propel a manual wheelchair and:

The dependent mobility base is a "back-up" to a power wheelchair
The client cannot use a power wheelchair
Why does someone need these particular dependent mobility devices? For one, they may need a smaller size. Very young children often require some form of an adaptive stroller as these accommodate their very small body dimensions and also provide room for growth. Transport chairs are generally designed for adults. They take up less room, weigh less, or are a little easier to transport than other mobility bases.
It might be this client only needs a mobility base for transportation. Otherwise, they are sitting in something else like the passenger seat of a vehicle or the chair in the doctor's office. They may need help getting to and from the vehicle into the doctor's office.
The client may need a device only temporarily. They may have had surgery or have a medical issue that is going to be resolved in a short time.
Finally, it might be that this client is not able to self-propel any type of manual chair. There is quite a hierarchy of manual wheelchairs. This may be someone who cannot self-propel and is also unable to use a power wheelchair. They are using this dependent mobility device as their sole mobility device. Or, it might be this person can use a power chair, but the dependent mobility base becomes a backup to their power chair. A backup is very important as often it can be used for accessibility for both transportation and the intended destination. Most powered chairs weigh between 250 to 350 pounds and are not easy to transport.
Goals of Dependent Mobility
Dependent transport
Support of seating system
Tilt-in-Space goals

Pressure injury prevention
Postural management
Fatigue management
What are the goals of providing dependent mobility? It provides dependent transport. A client can be taken from location to location or have their chair pushed. The mobility base is going to support the seating system that is required. And if the dependent mobility base is a tilt-in-space manual wheelchair, the goals are pressure injury prevention, postural management by tilting for gravity assist, and fatigue management.
Who Uses This Technology?
The users of this technology vary quite a bit by category. As we go through these various categories, you should get a good idea of which type of client is going to be most appropriate for each intervention.
Adaptive Strollers
Clinical Indicators
Age
Motor Control
Vision
Cognition
Parental preference
Transportation
I primarily work in pediatrics and am pretty familiar with adaptive strollers, particularly for younger clients. There are a number of criteria that we need to keep in mind when we are trying to determine if someone is appropriate for an adaptive stroller. These include the age of the client, their motor control, vision, cognitive skills, parental preference (this is a big one), and how is this going to be transported. Most adaptive strollers do have a transit option on them, allowing these to be tied down so that someone could ride within that. However, our very youngest clientele often still ride in a car seat. Ideally, a child should be in a car seat until at least 40 pounds as this is going to be a safer option for them than riding within their adaptive stroller.
For the very small child
Caregiver preference
Ease of transport (folding and lightweight)
As a backup to a manual wheelchair
Adaptive strollers are indicated for very small children. This does not mean that larger children or even adults could not use adaptive strollers. However, for someone who is very small, they simply will not fit in anything else. Adaptive strollers are designed to support newborns discharged from the NICU.
For caregiver preference, young families often are looking for something that is more peer typical and aesthetically more accepting. This family may still really be struggling with accepting that their child has impairments.
We also want to look at the ease of transport. Strollers typically fold up pretty easily like a traditional stroller and are fairly lightweight. This makes them easier to throw in the trunk of the car. This again is important with young children. A young child is still riding in a car seat so they need to come out of the system, and the system needs to be stored. The family is unlikely to have an accessible vehicle at this point, and there may be siblings who also need room to sit.
Adaptive strollers are sometimes used as a backup to a manual wheelchair. Depending on someone's funding source, this may be an option. A family may choose to get a stroller on their own. Even though manual chairs are certainly easier to transport than a power chair, they could still be a little bulky. Some families prefer to just grab the stroller for a quick trip.
Advantages
Works well for very young, very small children
Often lots of features for the young, medically involved child:

Tilt and/or recline
The child can face caregiver
Oxygen and vent support

Families often accept this more easily
Often lightweight and easy to fold
What are the advantages of using an adaptive stroller? Again, it works very well for very young children, even at a newborn size.
There are also a lot of features for the young medically involved child. Some of these strollers include features like a tilt and a recline. If the child has no ability to sit up even with a great deal of postural support, we can tilt or recline them, as we would with an infant in a more typical stroller. Often, the seat is reversible so the caregiver can monitor the child and their medical status to make sure they are doing okay. This can be very helpful with very fragile children who may have a seizure disorder or require suctioning. There can also be oxygen and vent supports ordered for these frames. You can see that there is also a storage area on this one for all those supplementary medical supplies, like diapers, formula, feeding pumps, and suctioning machines in Figure 1.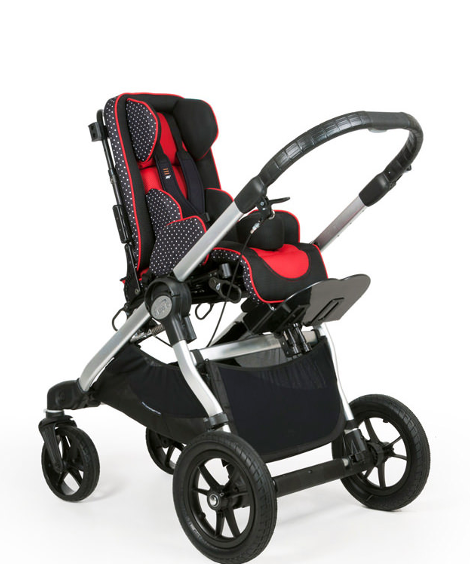 Figure 1. Sunrise Medical Voyage adapted stroller with a rear-facing configuration and storage compartment underneath.
Families often accept an adaptive stroller more readily because it just looks a little more typical. And again, it is often lightweight and easy to fold.
Disadvantages
Dependent mobility
Hard to mount SGD to frame
Some Adaptive Strollers offer:

minimal seating options
fixed posterior tilt
little growth
little frame adjustment
There are some disadvantages. Dependent/adaptive strollers are not designed for self-propulsion. If you look at this particular stroller in Figure 2, the wheel is much too small and much too far away to be self-propelled. It is not part of the design.
Figure 2. Sunrise Medical Kid Kart Mighty Lite with small rear wheels not designed for self-propulsion.
It is also hard to mount certain things to these frames. Some of the clients I work with are non-verbal and use a speech-generating device or SGD. These can be really hard to mount on strollers as the frames are so lightweight.
It can be challenging to mount various seating systems as well. Adaptive strollers offer minimal seating options like the one pictured in Figure 2, while others have more. Some adaptive strollers have a fixed posterior tilt. So, the client spends their time slightly tipped back which helps manage posture and fatigue, but it is not a very functional position. Some adaptive strollers do not have very much growth, particularly in comparison to a manual wheelchair. Thus, we need to replace them much quicker, and that can be a challenge with funding.
They may also have very little frame adjustment. There are two categories of adaptive strollers. Some that are basic, meant for quick trips. These do not have a lot of seating options, frame adjustment, or growth capability. Others are designed with far more features for a child who is going to truly use this as their seating system.
Seating
Sling seating
Other seating options
Adding on aftermarket seating
What are the seating options that we have? There is sling seating. There are also some other seating options that are available either through the adaptive stroller manufacturer or by adding on aftermarket seating.
Sling seating

Common
Little support
Seat depth often too short for the back height
Taller back may also provide head support
Makes folding easier
Strollers designed for temporary use tend to use sling seating. This does not provide a lot of support, and the seat depth is often quite short in comparison to the back height. This is intentional as the back is really designed to also encompass the head. The back of the stroller will go up to above the level of the head, and you can view this option in Figure 3. They have added in a pad that is designed to provide some head support that simply velcros to the back.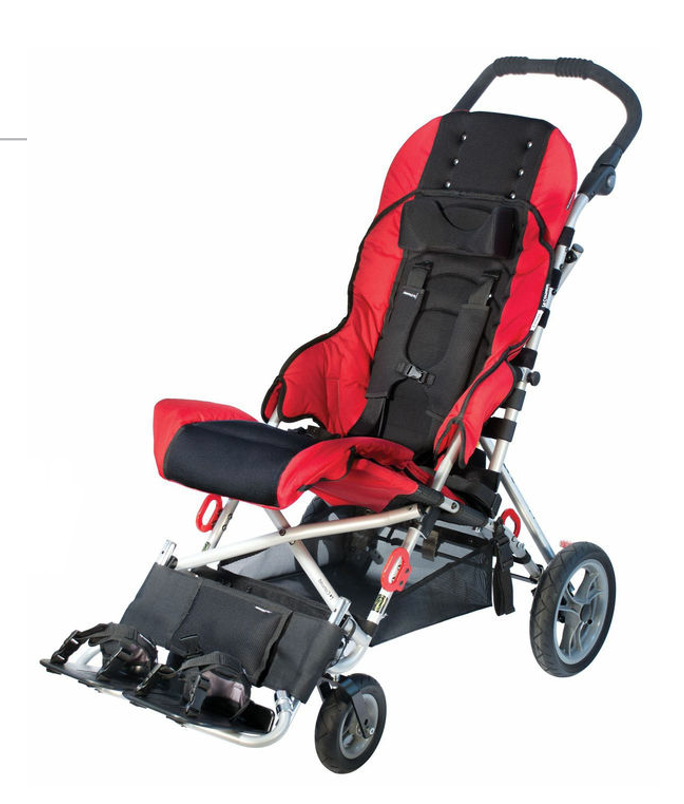 Figure 3. Adapted stroller with sling upholstery, tall back, and added head pad by Convaid Cruiser.
Since it is a sling-style seat, it makes folding easier as it does not have to be removed. One thing to be careful about with these sling-style seats is there is not a lot of padding. I worked with one young girl who was using a similar stroller to Figure 3, and she started to get pressure areas over her ischial tuberosities or ITs. This is the area we sit on under our pelvis. As she grew, her ITs were sitting right on the sling seating's decorative stitching. As there was no pressure relief, we needed to find another solution.
Other seating options
Various supports,

not very aggressive or adjustable

Solid seating surfaces
Has to be removed for folding
Some adaptive strollers do offer more seating options like a back, cushion, and secondary components, like lateral trunk supports, head supports, et cetera. On some of these systems, they use are not quite as adjustable or aggressive as available on a manual wheelchair. However, they do provide some solid seating surfaces. These have to be removed for folding. An example of this is in Figure 4. The entire custom seating system of this stroller needs to be removed from the base in order for the system to fold.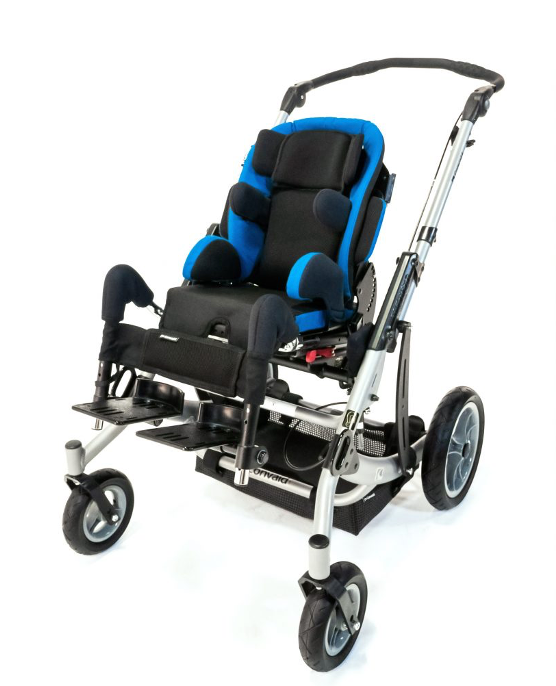 Figure 4. Custom seating on a stroller base called the Convaid Trekker.
Adding on after market seating

Linear

Hardware attachment can be difficult

Contoured

Sometimes placed on top of the sling
Some of our frames allow us to add on aftermarket seating. This can either be linear seating like the one shown in Figure 5. This seating has relatively flat surfaces with a sling back and a linear cushion.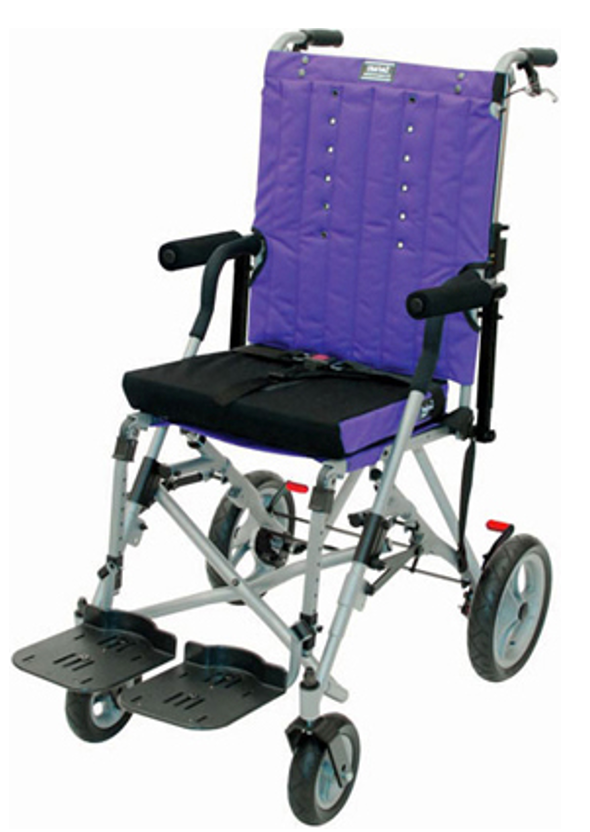 Figure 5. Convaid Safari Tilt Base Stroller with a sling back and linear seat.
A contoured cushion or even molded seating system can be placed on top of the sling seating. The challenge with that is securing it appropriately so that it does not end up crooked on the mobility base. The hardware is also sometimes a little hard to attach. The frame shape and size on strollers tend to vary quite a bit and that can also make the attachment of seating more difficult. In contrast, manual chairs have back canes, a seat rail, and come in standard sizes for easy attachment of seating options.
Frame Considerations
Seat to back angle adjustment
Tilt adjustment
Recline adjustment
Transportation
Growth
Medical
We also need to consider the frame adjustability when we are choosing a stroller for an individual. We need to look at the adjustability of the seat to back angle, whether there is a tilt or recline option, and if the base can be secured for transportation. We also need to look at the frame for available growth and accommodation of the child's medical needs.
Seat to back angle adjustment

Fixed
By tool
Easily adjustable
For positioning purposes
The seat-to-back adjustment is the angle between the trunk and thigh. This determines whether someone is sitting perfectly upright or whether they can lean back a little bit. This is an important adjustment. We determine how much range of motion someone has at the hip joint and at what angle the client has the most postural control during a mat evaluation. Depending on the stroller equipment, this angle may be fixed like the one shown in Figure 6.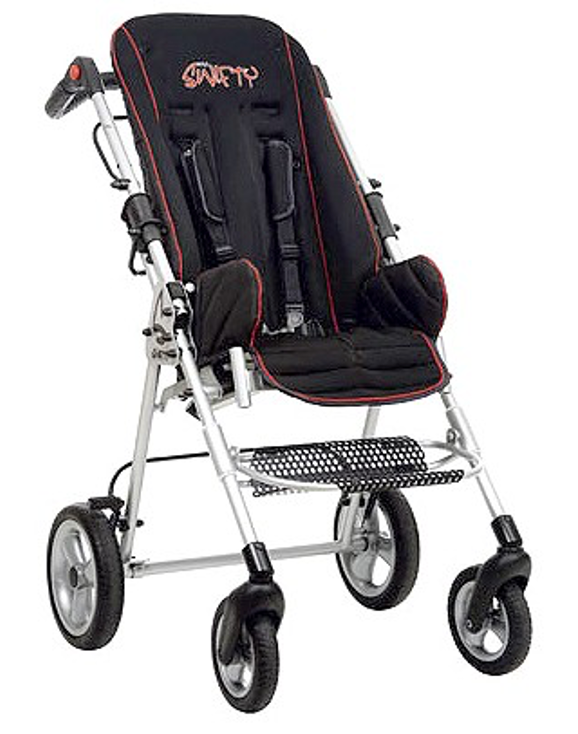 Figure 6. Thomashilfen Swifty Stroller with fixed back angle.
Some stroller seat-to-back angles can be adjusted with tools, while others can easily be changed using a knob.
Tilt and Recline adjustment

For fatigue
For postural control
For feeding
For medical reasons
Recline may result in loss of position upon return to upright
Now, we move to tilt and recline features. Figure 7 shows a stroller with an adjustable manual recline in all the various positions.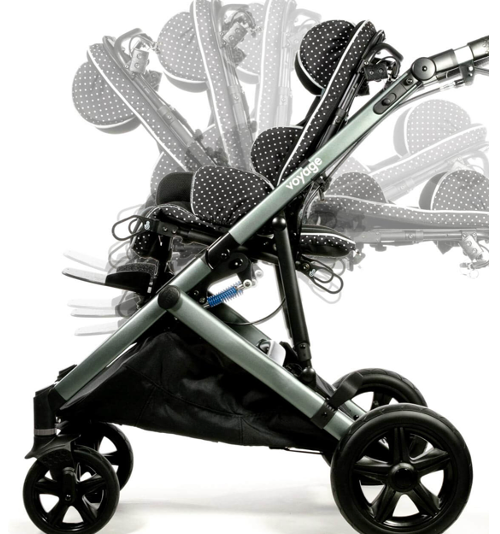 Figure 7. Kid Kart Voyage adjustable tilt and recline.
Tilt and recline are important considerations for positioning or matching the required angles of the seating system. Figure 8 shows a fixed posterior tilt feature.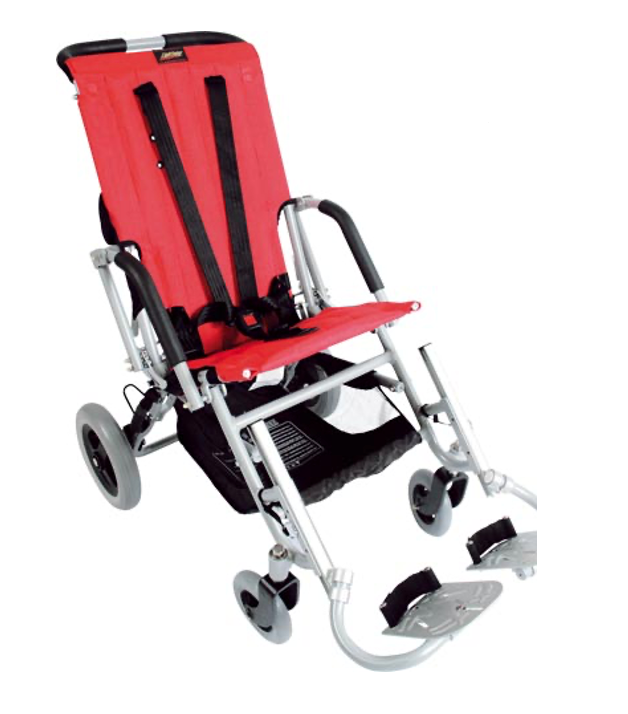 Figure 8. Stealth Lightning with a fixed posterior tilt.
A fixed posterior tilt is common in many strollers in order to help the client stay rearward.
Other stroller options have an adjustable tilt and or recline. This could be used to manage fatigue. It is important that the child can lean back either through a tilt or recline in order to rest or sleep. Most young children are still often taking naps. Using a tilt or recline we can also compensate for gravity on a child's posture. This helps them to maintain a midline posture with good head control. Some children will also be able to eat better by mouth or tolerate a feeding pump through a gastrostomy button if they are reclined. A reclined posture allows the trunk to be more open and not as constricted to prevent reflux.
Many children benefit from a tilted or reclined position post-seizures as it can lead to severe fatigue. We can tilt or recline the system until the client recovers. Remember, when we are talking about recline versus tilt, recline is where we actually open the seat to back angle. Upon return to upright, this movement often pushes the pelvis forward into a posterior pelvic tilt. I am more likely to recommend a tilt for this reason so that the seated angle stays the same and maintains the position of the client's pelvis. However, recline can have its benefits. One obvious benefit is changing diapers when you are out in the community.
Transportation

Folding

Often no accessible vehicle yet
Perhaps not yet in school
Young child safer in a car seat

Tie-downs/transit option
Earlier, I mentioned how these frames fold for transportation. Most young families are not yet going to have an accessible vehicle. The client may not be in school yet so they are also not riding on an accessible school bus. Remember, younger kids are safer in a car seat until they are 40 pounds. For many of my clients, they are long past a stroller by the time they hit 40 pounds. If the child is going to ride within the stroller base, then we need some type of transit option. Figure 9 shows red loops on a stroller base. This allows tie-downs to be attached to those securement spots.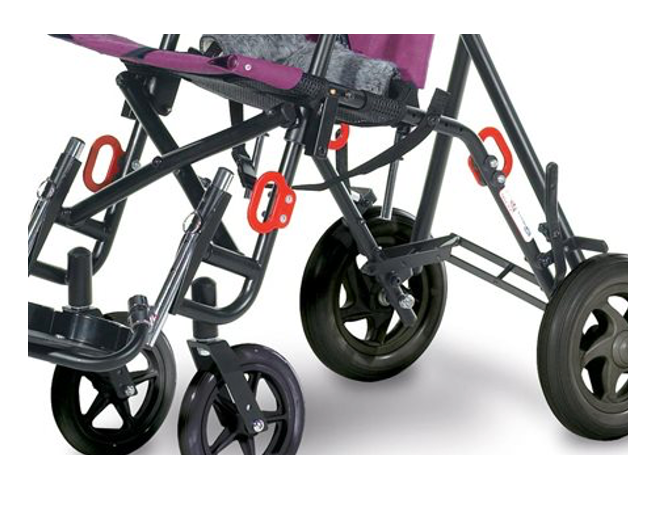 Figure 9. Red loops on a Sunrise Medical Kid Kart Mighty Lite indicating where tie-downs occur.
We also want to make sure that the recommended stroller for transportation has been crushed tested. Most of the time, if you see these loops, it has been crash tested, but there should also be a label there that indicates it has passed those tests. Even if we are working with a young child, not in school, it is important to keep in mind future needs. The child may need to ride in this adaptive stroller on the school bus, even as young as preschool, soon after your evaluation and equipment recommendation.
Growth

Very young children grow a tremendous amount
Adaptive Strollers often offer less growth than manual wheelchairs
Easy to outgrow in a short time
Children grow a tremendous amount. I have seen children grow four to six inches within 6 months and have had to make huge adjustments in their adaptive stroller. This can mean that a child may outgrow their equipment fairly quickly. You may have heard that funding sources tend to approve a new mobility base every five years. This is a common misnomer. Most funding sources do not have a particular time frame. They may have some general guidelines, but our documentation must show why a new mobility base is required. I will often include the client's current weight and height. "This was their weight and height when we first recommended this equipment." In terms of weight, some of our clients can also gain weight over time. It may not seem like much, but if a child started at 20 pounds and goes up to 25, that is a large percentage. In addition to listing the amount of weight and height that my client has gained, I also like to include what percentage of their body weight or body height that is to emphasize to the funding source just how much this client has grown. Imagine a newborn just out of the hospital and being in the same stroller until age five. Obviously, they are going to need something new.
Medical
Particularly pertinent for the newborn/infant with medical issues

Vent trays
Oxygen holders
IV poles
The child can face a caregiver.
Many children have complex medical needs. It is possible to support a vent tray, an oxygen tank, and an IV pole. We can also change the orientation of the seat on many bases so that the client is facing the caregiver. This way the client can be monitored for safety. The IV poles can be helpful for holding a feeding bag or even a feeding pump. The height of the bag is not typically a critical thing when using a pump, but that is not always the case. It is nice to have the ability to use gravity to help with those feedings.
There is often a high-low base option with the more sophisticated adaptive strollers. This can be stationary or mobile like the one shown here which allows someone to move it around their home.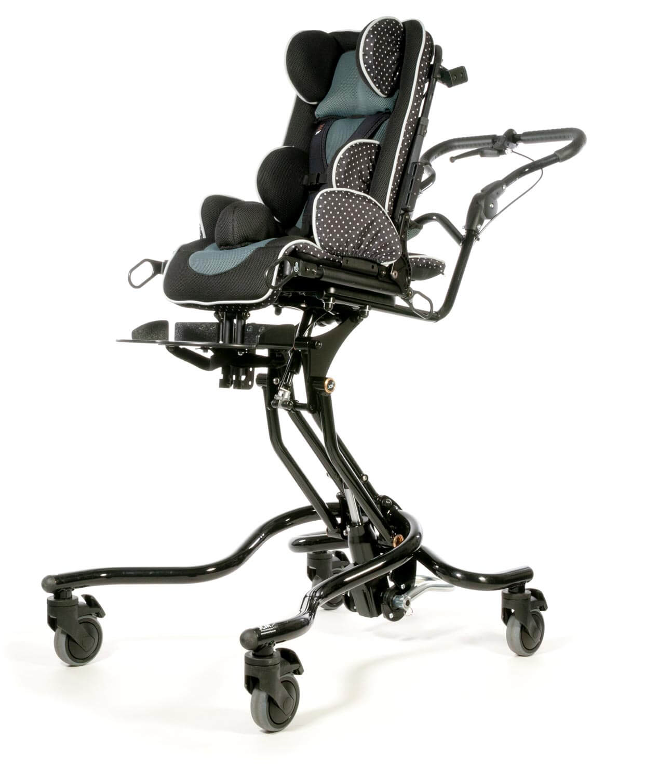 Figure 10. High-low base option on a Kid Kart Voyage JCM Folding Booster Base.
This allows the seat to be placed at a higher angle or higher height than typically would be in the stroller. This can be great for working on therapy or feeding, but it also can be lowered so that the client can be more at typical height for floor activities. It is very adjustable and easy to change. Some of these bases also include a tilt like the one shown in Figure 10.
Baby Jogger configuration
Accommodating multiples

None specifically for adaptive use
Within the United States
There are some adaptive strollers that come in a baby jogger configuration like this one here from Lazaro.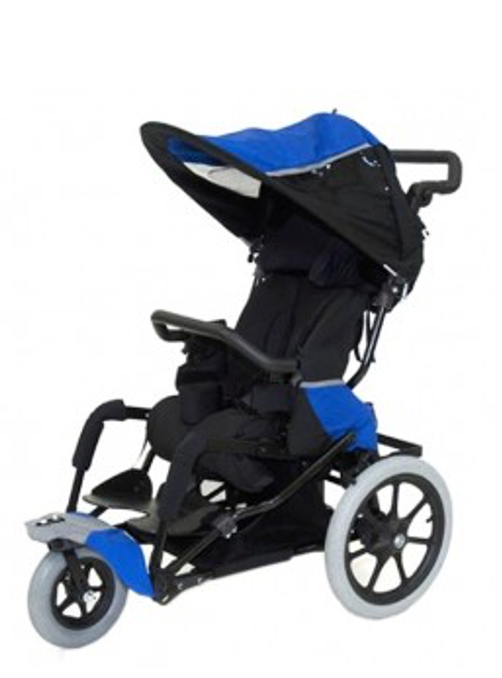 Figure 11. Jogger style stroller by Leggero DYNO.
There used to be some strollers that were available to accommodate multiples, but there are none specifically available for adaptive use within the United States right now. If you have twins and only one child has physical impairments, it is very difficult to get funding for something like this. Usually, the funding source will only pay for a stroller for the child who really needs it.
Adapted strollers are very common and something that is often used with kids though they can be used with older ages.
Transport Chairs
Next, we are going to review transport chairs. Many of the adaptive strollers are designed for a child to sit in for longer periods of time. Transport chairs are not designed for anyone to spend a lot of time in them. They are designed only for that transport. We need to keep the mind the same clinical indicators for this category of dependent mobility.
Clinical Indicators
Age
Motor Control
Vision
Cognition
Caregiver preference
Transportation
What age is this appropriate for? What level of motor control, vision, cognition does the client have? What is the preference of caregivers and how do we transport this?
For short trips

i.e., from the car into the doctor's office

Not designed for prolonged sitting
When do we use these? Transport chairs are used for short trips like to the doctor's office. For example, a client may have some mobility limitations. This can be used to take them to the car, and then used to take them into the doctor's office. Once there, they would transfer to the waiting room chair. These are not designed for prolonged sitting nor are they designed for someone to be transported within this. These fold and are stored, and the client needs to be able to sit in a standard car seat or passenger seat within the vehicle.
Advantages
For short trips

Lightweight, easy to fold

Inexpensive
The advantages of these are that for short trips they are very lightweight and easy to fold. Part of the reason they are easy to fold is that they come with no seating whatsoever. There is a sling seat and back. It is possible to place a cushion on top of the sling as we should, even for short time use. It is important to make sure the cushion does not slip and ends up at an angle because now we have placed the pelvis of the client at an angle. These are also very inexpensive. You may even find these in drug stores and other larger stores like Walmart.
Disadvantages
Minimal seating
No frame adjustments
Small wheels

No opportunity for self-propulsion
Difficult to push on varied terrains
Larger rear wheels may be an option
There are a lot of disadvantages to these. As I mentioned, you can add a cushion, but there are no frame adjustments or seating options. These are not designed to accommodate anyone's specific needs. They are very generic. They have small wheels and cannot be self-propelled. The small wheels are also difficult to push on some terrain. For example, if there are a lot of bumps or cracks in a sidewalk, grass, or inclines/ramps, it can be challenging to maneuver with these wheels. Not only are they small, but they do not have any tread on them. Depending on the style of transport chair, there may be an option for a larger rear wheel.
Specialty
Beach wheelchairs provide transport over sand
Some transport chairs are designed to accommodate a very specific need, such as a beach wheelchair. These are also of course not designed for self-propulsion, and there is not much in terms of seating. It is just designed to transport someone over sand. Of all the wheelchair bases, none of them do well in sand or snow. This particular chair works well in the sand due to the large, fat wheels.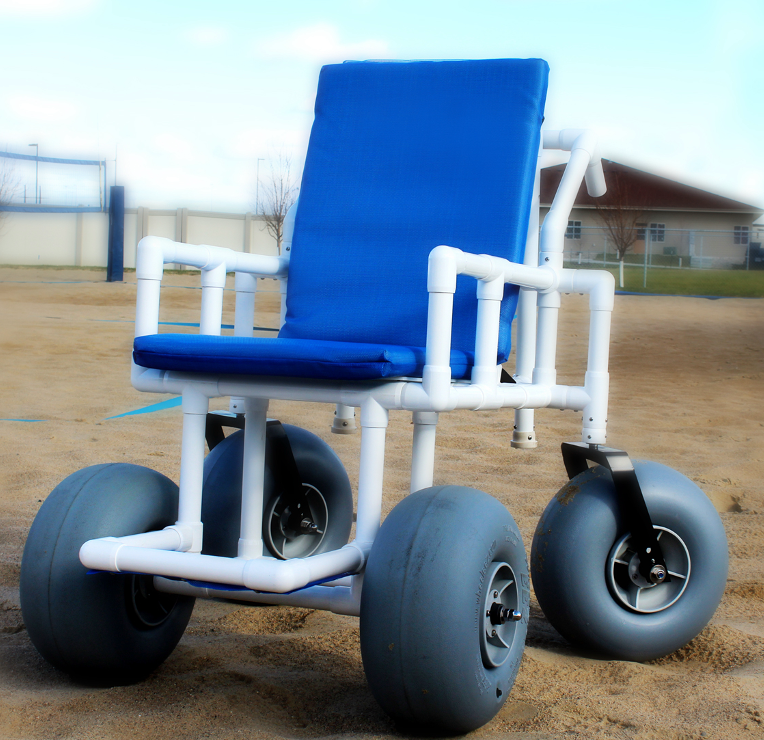 Figure 12. Specialty transport chair for sand by Aqua-Trek.
Some beaches have these available either on a loan or rental basis. I have even seen some of these in national parks. I live in Colorado, and we have the Great Sand Dunes National Park. You can rent these types of transport chairs there. This type of transport chair allows access to locations that otherwise would be inaccessible.
Tilt-in-Space Manual Wheelchairs
Clinical Indicators
Clinical Indicators

Age
Motor Control
Vision
Cognition
Caregiver preference
Transportation
Like with our other dependent mobility bases, we need to keep in mind the clinical indicators to help us determine if someone is appropriate for a tilt-in-space wheelchair and what features need to be considered.
The majority of tilt in space manual wheelchairs are not designed for self-propulsion

The few that are, weigh a lot, impacting mobility

Clients who can benefit from tilt
The majority of tilt-in-space manual wheelchairs are not designed for self-propulsion. There are a few that as they tilt the chair sinks down into the frame so that the client can still reach the wheels. However, the wheels on these styles tend to be smaller than our most manual chairs which requires a little more work for the client. These wheelchairs tend to be heavy and are difficult to propel. These self-propelling tilt manual wheelchairs are designed for slow speeds in a very limited environment such as inside a long-term care facility.
What Is It?
Tilt maintains the seated angles at the pelvis and knees
Center of Gravity Tilt
Posterior Tilt
Anterior Tilt
Lateral Tilt
I recommend tilt all the time. The clients that I work with are often very appropriate for tilt for a variety of reasons. Tilt maintains the seated angles at the pelvis and the knees as opposed to a recline. All seated angles remain the same as the client tilts up and down. As the client tilts, their orientation to the world changes. There are different types of tilt. Pictured in Figure 13 is a center of gravity tilt.
Figure 13. Center of gravity tilt shown on a PDG Mobility Stellar Leap.
Many of our wheelchairs include a center of gravity tilt. As the client is tilting, the tilt slides forward in relation to the frame. This reduces the "tippiness" of the frame. We used to only have posterior tilts available where the tilt pivoted from way in the back, but this placed a lot of the client's weight behind the rear wheels, making the base "tippy." The center of gravity tilts help to maintain the center of gravity of the chair. Posterior tilts move posteriorly, and anterior versions, such as the one in Figure 14, tilt forward.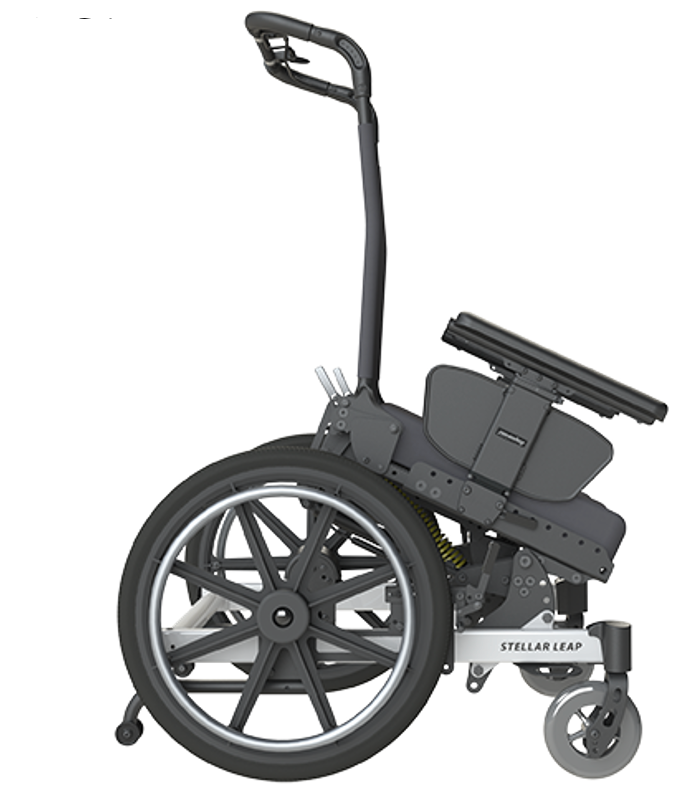 Figure 14. Anterior tilt shown on a PDG Mobility Stellar Leap.
This can be used to help someone with a stand pivot transfer. It could also provide, for a temporary period of time, a more ergonomic position for task performance. There is something called a lateral tilt that tilt side to side, but it is not available currently on manual chairs. It is only available as a power feature on power wheelchairs.
Benefits
Redistributes pressure
Postural control
Fatigue management
May help:
There are many benefits to a tilt-in-space wheelchair. We are redistributing pressure from under the client's bottom and their posterior thighs and moving that to the back of their trunk and head. This relieves pressure underneath the buttocks and the thighs by spreading that pressure out. Since we are counteracting the effects of gravity, we can help someone who has difficulty with trunk and head control. In Figure 15, you can see that this young lady is not having to work so hard to sit up or to keep her head upright.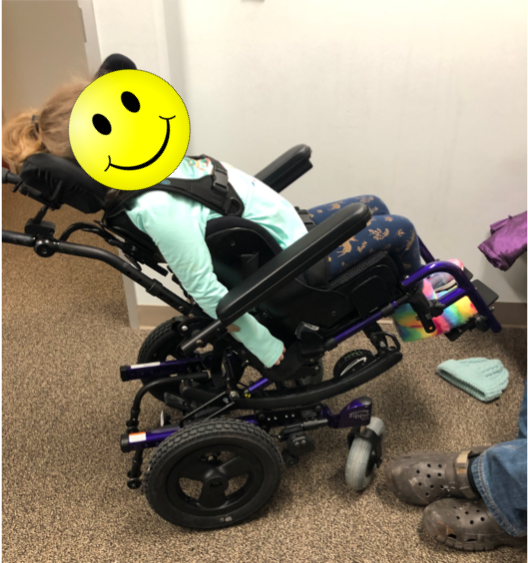 Figure 15. Example of a child in a tilt-in-space tilted back to rest.
We do not want to leave her there all day, but when she is wiped out this is a great way for her to rest. This can help with fatigue including that postictal stage if someone has just had a seizure. Depending on the client, a change in their position in space can optimize vision, feeding, and even functional skills.
Seating
Sling seating
Other seating options

Linear
Contoured and Molded
Off the Shelf Cushions and Backs
What seating is available on a tilt-in-space system? Sling seating is typically not available on these. I think there is an assumption from the manufacturer that someone who requires a tilt-in-space as a feature probably requires more seating than that. These wheelchairs can support any other type of seating category from linear seats through molded seats. This would also include off-the-shelf cushions and backs. In Figure 16, this is a linear seating system on a tilt-in-space frame.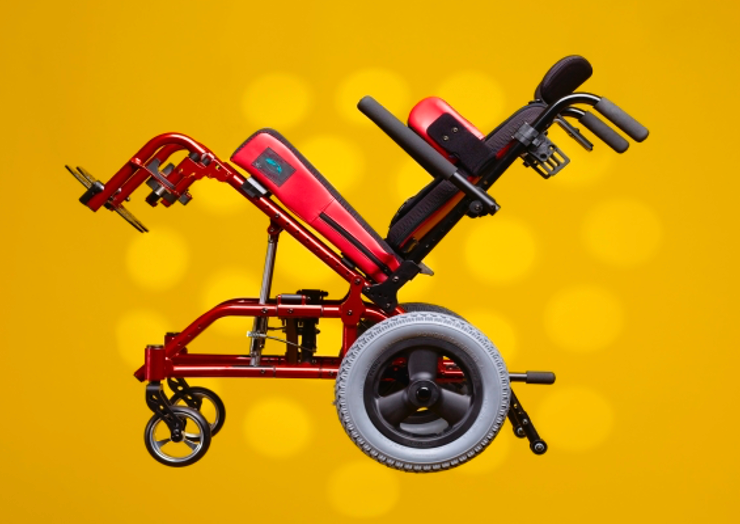 Figure 16. A tilt-in-space wheelchair by Freedom Designs NXT with linear seating.
There are other courses on OccupationalTherapy.com that I would encourage you to check out that have to do with these various seating system categories, and how you would decide which is appropriate for your client.
Frame Considerations
Seat to back angle adjustments
Tilt adjustments
Recline adjustments
Knee angle
Folding
Stroller handles
Transportation
Growth
Dynamic seating
Other
There are quite a few frame considerations to keep in mind when looking at a tilt style wheelchair.
Seat to back angle adjustments

Important for positioning
Not as critical for one piece seating systems

i.e. contoured
But these still need to be mounted
First is the seat-to-back angle adjustment. This is something that is available on all of our tilt-in-space wheelchairs. This can be seen in Figure 17 on the Quickie Iris tilt-in-space wheelchair.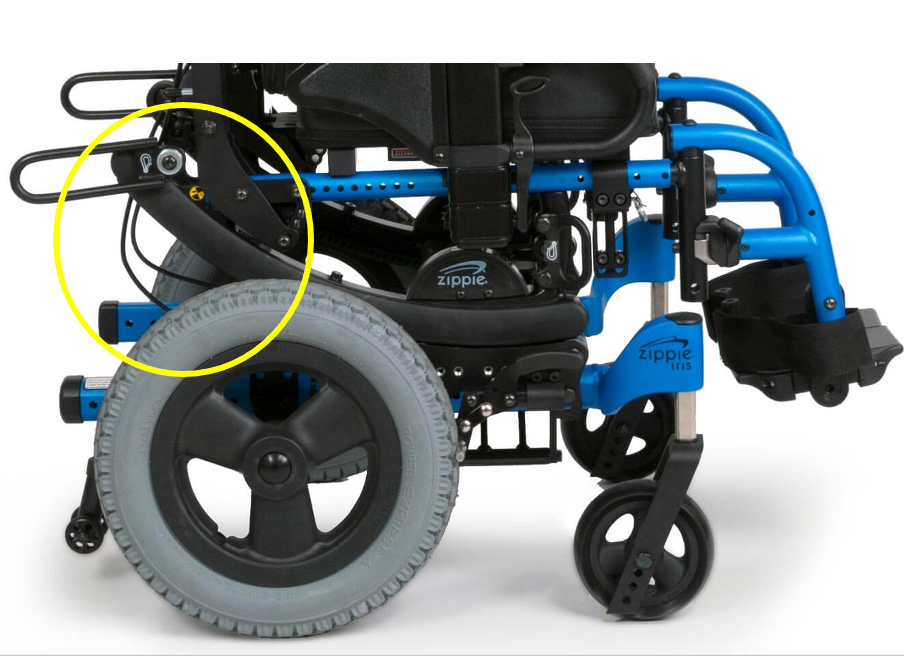 Figure 17. Highlighted seat to back angle adjustment on the Quickie Iris.
This is really important for positioning. Again, we determine this on the mat examination or evaluation of the best seat to back angle for an individual. This is not as critical if someone's in a one-piece seating system, like a molded seat; however, we still need to make sure that this is accommodating the preset angle of that molded seating system.
Knee angle
Young children often placed at 90 degrees

Short legs = no caster interference on most frames
Tight hamstrings
For the knee angle, young children are often placed at about 90 degrees of knee flexion because they have the range to support this and they have shorter legs. This way, the footplate is well above the front casters as in Figure 18.
Figure 18. Front knee angle highlighted on a Quickie Iris.
As our clients get longer (taller) if we keep them at 90 degrees of footrest flexion, then we are going to have caster interference and that can be a problem. At that point, we can either change to a different footrest hanger angle like 70 or 60 degrees or move the footplates to try to prevent that interference. This can be a challenge for people who have longer legs but also have tight hamstrings and cannot tolerate having their feet go well past 90. Tight hamstrings cross both the pelvic and the knee joints, so it is easy to pull the pelvis into a posterior pelvic tilt. We need to accommodate their feet with this situation.
Folding

For transportation in non-accessible vehicles
Frame may still be quite heavy
Seat may have to be removed
Child may not be riding in a wheelchair yet
Manual tilt-in-space wheelchairs that are on the market will either fold side to side or as pictured in Figure 19, like a box.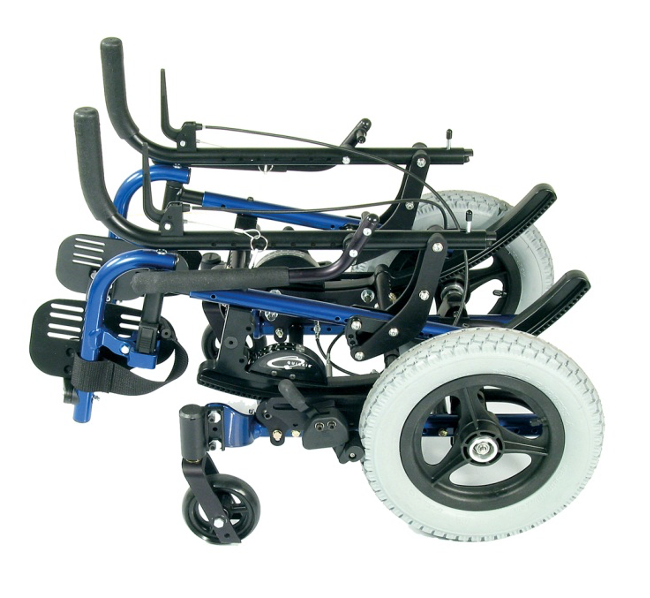 Figure 19. Quickie Folding Iris after seating has been removed.
The seating system has to be removed prior to folding. The back canes are folded downward, and we end up with something (like a box shape) that can be lifted into the vehicle. These are heavier than some of our other options especially because of the tilt mechanism, but it is usually within someone's ability to place within the vehicle. This option is important for people who are transporting this in a non-accessible vehicle or as a backup when the accessible vehicle is not available. It is important that the client still has a way of being transported.
Stroller handles

Pediatric frames are short
Eases pushing by caregiver
Even more critical if chair is pushed while tilted
Some are angle adjustable
Some are removable for folding
Stroller handles are frequently an option. Pediatric frames are short, and you might really have to reach for those handles. Then, if this person tilts rearward, those handles sink down even further. It is important to be able to readily adjust the handles. Typically, you push a button on the side to adjust. This is nice if one caregiver is much taller than the other. I work with a lot of families where this is the case. With a quick push of the button, it is easy to change the handle to match the needed height.
Transportation

Crash tested
Tie downs
For the client who rides in the chair at any time, including school bus
These chairs are typically crash tested and have a tie-down attachment point so that the client can ride in the chair. Depending on where the chair is being transported within a vehicle, it needs to be secured even if someone is not riding in it at the time. Let's say the child is using a car seat. We still want to tie down the folded base (if not in a trunk) as we do not want it to careen through the vehicle if there is an accident.
Growth

Most pediatric manual wheelchairs have lots of growth built-in
Many children have far more linear growth than growth in width
Most pediatric chairs are going to have a lot of growth built-in. If this is for an adult, there may still be some growth depending on the size of the client. We also only typically see growth in width in an adult. We have to keep in mind if we are anticipating any changes.
Dynamic Seating

Dynamic backs
Dynamic footrest hangers
Dynamic headrests
Dynamic seating is something that is available on manual and power wheelchairs. Many people who require a dependent mobility base, such as a tilt-in-space chair have a lot of extensor tone. This force is generally pushed against the wheelchair frame and the client looks like they are standing up within their wheelchair. These clients can often benefit from dynamic seating which moves in response to their forces. This helps to dissipate those forces, reducing active extension and keeping the client in alignment with the system itself. If I am standing in my wheelchair, I am no longer in alignment with all those seating components, and this creates a great deal of sheer. And, when I finally do sit back down in my system, it is unlikely I have resumed a very good posture. Dynamic seating can diffuse or dissipate these forces so that the force is actually stored in the dynamic component, like an elastomer. This helps the client to return upright. These dynamic options are available at the hips, knees, and neck.
These are also helpful for clients who seek out movement. We all like to move. If have a client that likes to rock throughout their day or is agitated, movement can be quite helpful to reduce agitation and increase alertness.
Another advantage of providing movement is that we can protect the seating system, the mounting hardware, and the frame from damage. Many clients who spend a lot of their day rocking or extending against their system quickly cause damage to the wheelchair components, if not outright breakage. If you want more information on dynamic seating, OccupationalTherapy.com has a course dedicated to that topic.
Other

Medical-related features
Seat to Floor height

Some children who do not self-propel may still be working on transfers
We can also add vent trays and oxygen tank holders as needed to these frames for those with more complex medical needs. We can also change the seat to floor height depending on the child, even if they are unable to stand, and this includes adult versions as well. A key goal with children, particularly when school age, is a stand pivot transfer. If this is being worked on, then we can change the seat height of the base to try to maximize those efforts.
Reclining Manual Wheelchairs
Clinical Indicators
Age
Motor Control
Vision
Cognition
Caregiver preference
Transportation
Reclining manual wheelchairs, like transport chairs, are designed for temporary use only. We do not want someone staying in this for a long period of time. And, the technology behind the reclining mechanism in manual chairs is different than that in power wheelchairs.
Typically used post-surgery to accommodate open seat to back angle

i.e. post VDRO (Varus Derotation Osteotomy) surgery

Not generally used long term
A reclining manual wheelchair is typically used after someone has had surgery, and we need to accommodate a more open seat to back angle. Hip surgery or a spinal fusion would be examples. This is where the orthopedic doctor wants the client in a more open seat to back angle for a period of time. These are not generally used long-term, and seating as you can see here, is often quite limited as we see in Figure 20.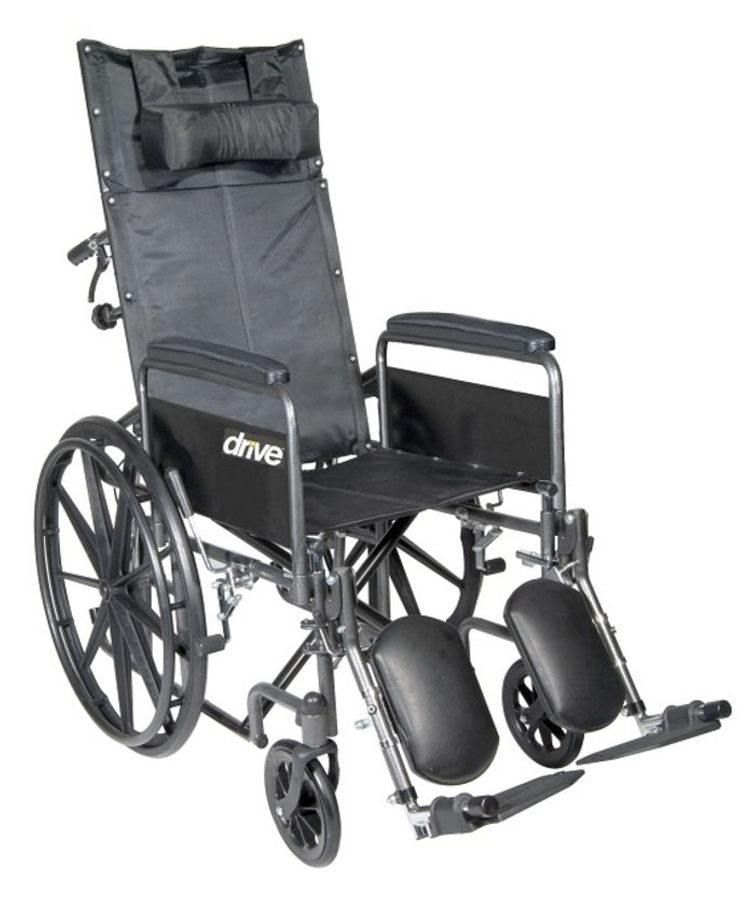 Figure 20. Reclining wheelchair from Drive Medical with basic sling seating.
You can see there is a sling seat and back. There is also a simple head panel for head support. We can sometimes add on seating to these chairs.
Advantages

Provides open seat to back angle for temporary use
The advantage is that we are providing an open seat to back angle for temporary use.
Disadvantages

Limited seating options
Limited frame adjustments
High degree of sheer during recline

Leading to loss of position upon return to upright
Leading to pressure (friction forces) over the sacral area

If combined with elevating legrests (ELRs), these do not articulate
Not designed for self-propulsion
There are limited seating options. We can perhaps put a cushion on that sling seat, but that is about all we can do. There are very limited frame adjustments, and these tend to come in rather generic sizes. If you are working with a client who has one of these, it probably does not fit them well. There can be a high degree of sheer during reclining. This can lead to a loss of position when the client returns to upright. It can also lead to pressure because of friction over the sacral area. Think about the last time you visited the dentist. Once you are reclined, what do you have to do? You have to scoot yourself up. Your head has fallen off that little head pad because of sheer force. A traditional style recline like the ones in these manual wheelchairs does not accommodate for what happens during this process. In power wheelchairs with a reclining feature, there is a different mechanism. As the back reclines, it actually articulate and shortens, and this allows the client to stay in alignment with the support surfaces. This greatly reduces shear. This feature is not available on these chairs, and this why they are a short-term solution. If this is combined with elevating leg rests, as we see in Figure 21, we need to be careful because the elevating leg rests do articulate either.
Figure 21. Reclining manual wheelchair by ProBasics with elevating leg rests.
On a power chair, as the elevating leg rest comes up it also lengthens to help the client stay in alignment. Otherwise, the knees would start coming up towards their chest. Even though the wheelchair in Figure 21 here has larger wheels, this is not designed for self-propulsion. The wheel is not in an ideal location, and the frame is heavy.
Standard Manual Wheelchairs
Criteria
Age
Motor Control
Vision
Cognition
Caregiver preference
Transportation
This brings us to standard manual wheelchairs. We have another course that is going to address just manual wheelchairs themselves. There are quite a few categories as I mentioned before, and the standard manual wheelchairs are considered K1 chairs or K001 chairs.
Clinical Indicators
Similar to Transport Chairs
Temporary use only
In terms of clinical indicators, these are very similar to transport chairs. These are really only designed to be used temporarily.
Advantages
Inexpensive
Fold for transport
As with our transport chairs, they do not cost a lot and fold for transport. Why is cost a big deal? This is because funding may or may not be available. It can be a little harder to justify getting something like this for someone who only needs it for a short period of time. However, it is possible to get these funded by insurance, Medicaid, and Medicare.
Disadvantages
Very heavy

Not designed for self-propulsion

Limited seating
Limited frame adjustments
These, unlike transport chairs, are heavy, and as such, they are not designed for self-propulsion, even though there are big wheels and handrims. Figure 22 shows an example.
Figure 22. A standard manual wheelchair by Sunrise Medical Breezy Ec 2000.
Even if the client can push it some, these are not designed for self-propulsion. If someone has the ability to self-propel a manual chair, we absolutely need to look at a different category as this is just too heavy. It takes too much effort, and it can lead to injuries of the shoulders and elbows. There are also very limited seating options. Many people who use this category of chair simply sit on the sling seat and back which provides very poor postural support. If anything it encourages the body to collapse into a kyphotic trunk, a posterior pelvic tilt, lower extremity adduction, and internal rotation. This is not what we want. We need to use this category of a manual wheelchair on a temporary basis. There are also limited frame adjustments because this is not designed to address someone's specific seating needs.
Resources
For more information, check out:

Life-cycle analysis of depot versus rehabilitation manual wheelchairs, http://www.ncbi.nlm.nih.gov/pubmed/8868417
ABLEDATA Fact Sheet on Manual Wheelchairs https://www.yumpu.com/en/document/view/36797555/abledata-fact-sheet-on-manual-wheelchairs
Here are some additional resources that could be helpful. First is a very interesting publication on the life cycle analysis of depot versus rehabilitation manual wheelchairs. This standard level of a manual wheelchair is considered a fleet chair or "depot" chair. They are the type of chairs that are often found in the backroom of a long-term care facility or in the front of a hospital. This was a very important study that compared the durability of these lower-end manual chairs to more complex rehab manual chairs such as our ultralight manual chairs which are designed for self-propulsion. The ultralight chairs cost a lot more than a standard manual wheelchair as they should because there is a lot more design that goes into them. This long-term study found that the cost-effectiveness of these lower-end wheelchairs was poor. They are not designed to last; whereas, the more expensive and customizable chairs had a very long life cycle.
There is also an interesting fact sheet from ABLEDATA that talks about a wide variety of manual wheelchairs and the various categories.
Hands-On Activity
Borrow

Borrow a standard wheelchair to try

Push

Push a friend in this base through a variety of environments

Hop in and try

Hop in and try to self-propel
I am going to suggest a hands-on activity for you. Borrow a standard wheelchair if you can. Push a friend through a variety of environments. See how that feels going up and down ramps, going over a sidewalk, going over that smooth linoleum in the hospital, and then try pushing this person over some grass. I would also recommend that you try to self-propel one. Again, these are not designed for self-propulsion but hop in and try for yourself. Hopefully, this will give you a good idea of what I am talking about. If you work in a long-term care facility, you might think that the only equipment that is available is what is in the back closet.
Please keep in mind a couple of things. It is always important to determine if your client has an independent means of mobility. If they do, then it is important to get them an appropriate mobility device and not a dependent mobility device. That is our ethical obligation. Talk to the supervisor of the facility and talk to your local complex rehab equipment supplier. Work together to evaluate the client to determine what is their optimal solution and what funding options may be available to make that happen.
Again, our obligation as clinicians is to try to provide optimal interventions whenever possible. If the client is in a dependent mobility base perhaps is not an appropriate candidate for independent mobility then make sure it is an appropriate dependent mobility base. If the only thing in that closet is a standard manual chair, and your client really needs a tilt in space again, talk to the other people at this facility about why that is required. It is important that they understand what the implications are. There is a common assumption that more expensive options are luxury items. This is not the case at all. Another common example in long-term care is someone who has a very fixed kyphotic spine, and they are left staring at the ground in front of them. When that person goes to the restaurant area, the eating area for a meal, they have to lift their head up in a very hyperextended position in order to swallow. This places them at grave risk of aspiration and aspiration pneumonia. By simply tilting that person so their head is balanced over their pelvis, we can align the neck so that they are safe. Explaining these clinical implications is critical when trying to justify more complex equipment.
There are other courses on positioning the trunk and head that go into more detail about that specific scenario.
Summary
I want to thank you very much for joining us for this course. I really do hope that it is helpful information to you and the clients you serve. This was a fairly quick and generic overview of dependent mobility bases. If this is something of interest to you and you want to dive in deeper, please look at our other offerings.
References
Available in the handout.
Citation
Lange, M. (2021). Dependent mobility intervention. PhysicalTherapy.com, Article 4799. Available at www.PhysicalTherapy.com