https://www.physicaltherapy.com/U/3413/8f4b1dd3fd1234efeb
In this seminar, practical information about ethics is provided from a clinical perspective. Basic principles of ethics as they relate to healthcare and therapy are reviewed. Behaviors that are considered unethical by most credentialing bodies are considered as well as health care/therapy codes of ethics. The CELIBATE and RIPS methods for analyzing ethical dilemmas are reviewed with case studies to demonstrate use. This course is directly related to the practice of physical therapy and is therefore appropriate for the PT/PTA.
Regarding Hawaii credits, this course is not approved for the HI ethics requirement. Regarding Mississippi credits, this course is approved for CC credit by the MS State board of PT from 7/1/2019-6/30/2020. Regarding Texas credits, this course does not meet the TX ethics requirement.
Course created on April 26, 2019
Preview Exam
On Demand
Course Type: Recorded Webinar
CEUs/Hours Offered: AK/3.0; AL/3.0; AR/3.0; AZ/3.0; CO/3.0; CT/3.0; DE/3.0; GA/3.0; HI/3.0; IA/3.0; IACET/0.3; ID/3.0; IN/3.0; KS/3.0; KY/3.0 Category 1; MA/3.0; MD/0.3; ME/3.0; MI/3.0; MO/3.0; MS/3.0; MT/3.0; NC/3.0; ND/3.0; NE/3.0; NH/3.0; OR/3.0; PA/3.0; RI/3.0; SD/3.0; TN/3.0; UT/3.0; VA/3.0; VT/3.0; WA/3.0; WI/3.0; WY/3.0

Learning Outcomes
Participants will be able to identify at least three principles of ethics and their application to rehabilitation and physical therapy.
Participants will be able to identify at least three codes of ethics that govern discipline-specific therapy practice.
Participants will be able to discuss procedures for analyzing ethical dilemmas in healthcare.
Participants will be able to correctly apply Code of Ethics to real world issues through case scenarios.
Participants will be able to Identify common ethical issues experienced in healthcare settings.
Agenda
| | |
| --- | --- |
| 0-10 Minutes | Introduction, review of learning outcomes |
| 10-45 Minutes | Principles of ethics, Codes of ethics, APTA Code of Ethics |
| 45-65 Minutes | Licensure, fraud and abuse |
| 65-90 Minutes | HIPAA, Patient rights |
| 90-105 Minutes | Legal issues |
| 105-120 Minutes | Common ethical issues |
| 120-135 Minutes | Analyzing ethical dilemmas CELIBATE |
| 135-145 Minutes | Analyzing ethical dilemmas RIPS |
| 145-160 Minutes | Avoiding ethical dilemmas |
| 160-180 Minutes | Case scenarios, Summary, Q&A |
Reviews
1622 Reviews
Presented By
Kathleen D. Weissberg

OTD, OTR/L, CMDCP, CDP
OTR/L
Kathleen Weissberg, OTD, OTR/L, in her 25 years of practice, has worked in adult rehabilitation, primarily in long-term care as a clinician, manager, researcher, and most recently as Education Director with Select Rehabilitation where she oversees continued competency and education for close to 12,000 therapists. In her role, she conducts audits and provides denials management and quality improvement planning training for more than 700 LTC sites nationwide. She also conducts compliance, ethics, and jurisprudence training to therapists. Kathleen has authored several publications that focus on patient wellness, fall prevention, dementia management, therapy documentation, and coding/billing compliance.
---
More
Presenter Disclosure: Financial: Kathleen D. Weissberg has received an honorarium for presenting this course. Non-financial: Kathleen D. Weissberg has no relevant non-financial relationships to disclose.

Content Disclosure: This learning event does not focus exclusively on any specific product or service.


Course participation information
To ensure you are ready to participate, please complete our short Test Drive to prepare your computer to view the course.
Login and logout times will be recorded and documented.
Passing an online exam and completing a course evaluation will be required to earn continuing education credit.
Live Webinars allow presenter and participant interaction. The exam and course evaluation for these courses must be completed within 7 days of the event.
On-demand courses include texts, video and audio recordings of live webinars, and multimedia formats. The exam and course evaluation for on-demand courses must be completed within 30 days of course registration.
To participate in the course, complete the exam and course evaluation, and earn continuing education credit, you must be a PhysicalTherapy.com member. Participants must complete the entire course; partial credit is not allowed.
PhysicalTherapy.com is committed to ensuring accessibility to the widest possible audience. We are continually improving the user experience for everyone. If you have questions, requests, or would like to report an accessibility-related issue, please email accessibility@continued.com. We will review your request and respond in a timely manner.
Visit our Contact us page or give us a call if you have questions.
---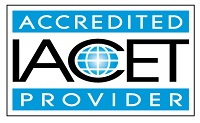 International Association for Continuing Education and Training
continued, LLC, DBA PhysicalTherapy.com, is accredited by the International Association for Continuing Education and Training (IACET). continued complies with the ANSI/IACET Standard, which is recognized internationally as a standard of excellence in instructional practices. As a result of this accreditation, continued is authorized to issue the IACET CEU. continued, LLC, is authorized by IACET to offer 0.3 CEUs for this program.
---
KPTA
This course is offered for 3.0 hours (Intermediate level, Category 1) by the Kentucky Physical Therapy Association (Provider #CS80-2012-KPTA).
---
Maryland
This course has been approved by the Maryland State Board of Physical Therapy Examiners for 0.3 CEUs.
---
---
We recognize that state CE requirements are constantly changing. If you have any questions regarding our courses and your state requirements, please contact us at 866-782-6258 or contact Customer Service.