https://www.physicaltherapy.com/U/3003/fd8b3c70c61a697e03
Physical therapists make ethical decisions on a daily basis. In routine clinical practice PTs and PTAs are also faced with tough situations known as ethical dilemmas. Understanding bioethics and the APTA Code of Ethics can help therapists make decisions regarding ethical issues in an informed way. Models of ethical decision making will be presented and clinical examples analyzed. Upon taking this course therapists will more readily recognize the ethical makeup of their clinical practice and feel more confident in their ethical decision making. This course is directly related to the practice of physical therapy and is appropriate for the PT and PTA. This course is open captioned.
Regarding Hawaii credits, this course is not approved for the HI ethics requirement. Regarding TX credits, this course does not meet the ethics requirements set forth by the Texas Physical Therapy Association. Regarding Mississippi credits, this course is approved for CC credit by the MS Board of Physical Therapy beginning 7/1/2017-6/30/18. Regarding Pennsylvania credits, this course is approved by the PA State Board of Physical Therapy for 3 hours of general CE credit.
Course created on July 27, 2016
Preview Exam
On Demand
Course Type: Recorded Webinar
CEUs/Hours Offered: IACET/0.3

Learning Outcomes
The participant will be able to differentiate morals and ethics.
The participant will be able to describe at least three ways ethics and professionalism are related.
The participant will be able to describe at least three bioethical principles.
The participant will be able to provide at least three examples of the APTA Code of Ethics for Physical Therapists and Physical Therapist Assistants.
The participant will be able to compare and contrast at least three ethical issues from ethical dilemmas and codified conflicts.
The participant will be able to identify the RIPS model to at least three clinical examples.
The participant will be able to list at least three ethical implications of current events and examples from clinical practice.
Agenda
| | |
| --- | --- |
| 0-30 Minutes | Introduction; Ethics and morals; Ethics and professionalism |
| 30-60 Minutes | Bioethics principles and examples |
| 60-90 Minutes | Bioethical dilemmas and clinical cases |
| 90-120 Minutes | APTA Code of Ethics for Physical Therapists; APTA Code of Ethics for Physical Therapist Assistants; Compare and contrast of the codes |
| 120-150 Minutes | Bioethics problems vs. Code issues; RIPS model and examples |
| 150-180 Minutes | Review of important course content; "Test your knowledge" questions; Question and Answer |
Reviews
1180 Reviews
Presented By
Brigette Cuffia

PT, JD
Brigette Cuffia is an Assistant Professor at Neumann University and teaches in the Physical Therapy Program. She is also one of the Academic Coordinators of Clinical Education responsible for student clinical placements. She received her Bachelor's Degree in Physical Therapy and her Master's Degree in Physical Therapy from Thomas Jefferson University and her Juris Doctorate Degree from Temple University. She is both a licensed PT in Pennsylvania as well as a licensed attorney admitted to the Pennsylvania Bar.
Brigette has taught live ethics and jurisprudence courses for licensed therapists since 2009. She is currently teaching courses on ethical technology usage, pediatric ethics and legal issues. She is also an on-line instructor for Care Resources, LLC and Elite Rehabilitation Solutions teaching ethics and legal issues for healthcare providers.
Clinically, Brigette has worked for Moss Rehab Hospital for over 15 years in some capacity- currently she is an outpatient per-diem. While at Moss as the neurology team lead she was integral in developing a CARF accredited spinal cord injury program, bariatric program and also reviving the sexuality and disability education committee. Brigette was awarded a grant to develop Moss Muscle Builders, a maintenance group for persons with disabilities, which is still active today.
At Neumann Brigette developed and implements the service-learning curriculum which allows students the opportunity to participate in public health initiatives throughout the community Brigette also chairs the Philadelphia Area Clinical Education Consortium a nonprofit group providing continuing education in the region: www.phillyclined.org
---
More
Presenter Disclosure: The speaker received an honorarium for this presentation.

Content Disclosure: This learning event does not focus exclusively on any specific product or service.


Course participation information
To ensure you are ready to participate, please complete our short Test Drive to prepare your computer to view the course.
Login and logout times will be recorded and documented.
Passing an online exam and completing a course evaluation will be required to earn continuing education credit.
Live Webinars allow presenter and participant interaction. The exam and course evaluation for these courses must be completed within 7 days of the event.
On-demand courses include texts, video and audio recordings of live webinars, and multimedia formats. The exam and course evaluation for on-demand courses must be completed within 30 days of course registration.
To participate in the course, complete the exam and course evaluation, and earn continuing education credit, you must be a PhysicalTherapy.com member. Participants must complete the entire course; partial credit is not allowed.
PhysicalTherapy.com is committed to ensuring accessibility to the widest possible audience. We are continually improving the user experience for everyone. If you have questions, requests, or would like to report an accessibility-related issue, please email accessibility@continued.com. We will review your request and respond in a timely manner.
Visit our Contact us page or give us a call if you have questions.
---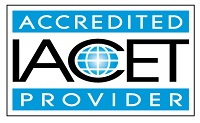 International Association for Continuing Education and Training
continued, LLC, DBA PhysicalTherapy.com, is accredited by the International Association for Continuing Education and Training (IACET). continued complies with the ANSI/IACET Standard, which is recognized internationally as a standard of excellence in instructional practices. As a result of this accreditation, continued is authorized to issue the IACET CEU. continued, LLC, is authorized by IACET to offer 0.3 CEUs for this program.
---
---
We recognize that state CE requirements are constantly changing. If you have any questions regarding our courses and your state requirements, please contact us at 866-782-6258 or contact Customer Service.